Apply the past in multiple career paths
The online bachelor's degree in history provides a working knowledge of people, events, ideas and values from a historical perspective as a means to understand both past and contemporary societies. Through this program, you will master the critical thinking, reading and writing skills needed to succeed in graduate school or in versatile careers within history, law, education, business or government. These fields require historical expertise for problem-solving and decision-making today.
Benefits of a Bachelor's Degree
Completing a bachelor's degree qualifies you for additional job positions and careers. The median salary for those with bachelor's degrees is 39% higher than for those with a high school diploma (no college experience) and 34% higher for those with some college but no degree, according to the Bureau of Labor Statistics.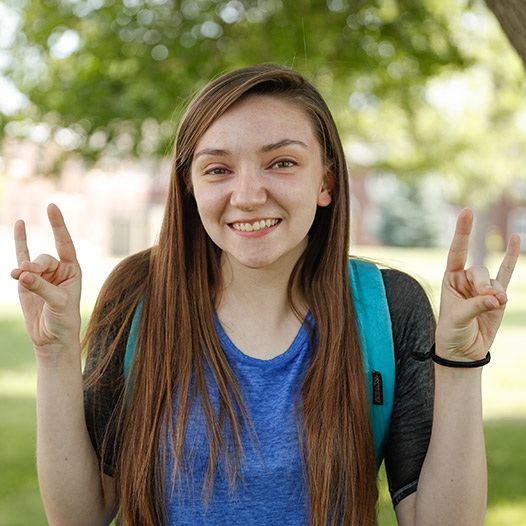 "UNK gives me a sense of home through the people who work here. From the very beginning, I felt a personal connection to the campus and felt like I truly mattered to faculty. I call UNK home now because I can't walk through campus without saying hello to someone!"
Kalee Reams
History Education 7-12
Curriculum
A total of 24 credit hours in Advanced History electives are required. You must select advanced elective courses (HIST 300-HIST 499) from one of the following options: Advanced U.S. History, Advanced European History, or Advanced Non-Western History. At least 9 credit hours of advanced history elective courses must be 400-level courses.
30 General Studies credits are required in addition to the following:
Major Courses
HIST 250 American History
HIST 251 American History
BA Language Requirement: 6 credit hours
Unrestricted Electives: 9 credit hours
Advanced History Electives
9 credit hours of Advanced U.S. History
9 credit hours of Advanced European History
6 credit hours of Advanced Non-Western History