Gain versatile expertise for any social science career
Develop well-rounded knowledge in social science disciplines that are highly applicable in today's workforce. This online program combines history major courses with 15 credit hours in a social science emphasis area and 3 credit hours in all other emphasis areas, including: economics, geography, political science, psychology, and sociology. Coursework in these fields equip you with comprehensive expertise, critical thinking and problem-solving skills for your chosen career or graduate studies.
Benefits of a Bachelor's Degree
Completing a bachelor's degree qualifies you for additional job positions and careers. The median salary for those with bachelor's degrees is 39% higher than for those with a high school diploma (no college experience) and 34% higher for those with some college but no degree, according to the Bureau of Labor Statistics.
Career Opportunities
Human Resources Representative
Consumer Relations Specialist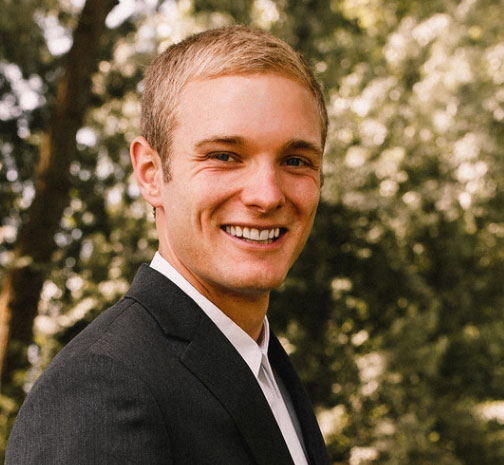 "I think that teachers can have a great impact on a person's life and I hope to be a positive influence on my students every day. I think that UNK truly prepared me for life beyond college. The things I learned in the classroom helped me prepare for my career, and the life experiences I had in Kearney helped me prepare to become a responsible adult."
Daniel Feickert
Elkhorn Public Schools
Curriculum
At least 6 credit hours of Advanced History Elective courses must be 400-level courses. Select 15 credit hours in ONE social science course area, and at least 3 credit hours in each remaining social science course area.
30 General Studies credits are required in addition to the following:
Senior Seminar
HIST 496 Senior Seminar in History: Variable Topics
Advanced History Electives
6 credit hours of Advanced U.S. History
6 credit hours of Advanced European History
6 credit hours of Advanced Non-Western History
Social Science Courses
Economics Emphasis (3-15 credit hours of ECON 100-499, except ECON 188 or ECON 388)
Geography Emphasis (3-15 credit hours of GEOG 100-499, except GEOG 188 or GEOG 388)
Political Science Emphasis (3-15 credit hours of PSCI 100-499, except PSCI 188 or PSCI 388)
Psychology Emphasis (3-15 credit hours of PSY 100-499, except PSY 188 or PSY 388)
Sociology Emphasis (3-15 credit hours of SOC 100-499, except SOC 188)