Enforce public safety and order
Gain the knowledge and skills to serve within the growing field of criminal justice. This online program will prepare you with a deep understanding of the current trends in national and global justice to make an impact within federal, state, county and municipal justice systems. Diverse careers in this field can include law enforcement, corrections, the courts, victims of crime, and juvenile and special offender populations. The program can also prepare you for graduate studies or law school.
This program includes online coursework and a hands-on internship experience in the field, to be completed at a location near you. Courses are taught by UNK faculty with both practitioner and research expertise who can assist you in an internship placement.
Tuition Waiver
Through Legislative Bill 906 (LB 906), qualified law enforcement officers are entitled to a waiver of 30% of resident tuition charges for this bachelor's degree program. Under this bill passed by the Nebraska legislature, 30% of the remaining tuition is waived after federal financial aid grants and state scholarships and grants are applied. The waiver can be renewed for up to five years for those meeting UNK's academic policies. See full details on the waiver application.
Benefits of a Bachelor's Degree
Completing a bachelor's degree qualifies you for additional job positions and careers. The median salary for those with bachelor's degrees is 39% higher than for those with a high school diploma (no college experience) and 34% higher for those with some college but no degree, according to the Bureau of Labor Statistics.
Career Opportunities
Forensic Science Technician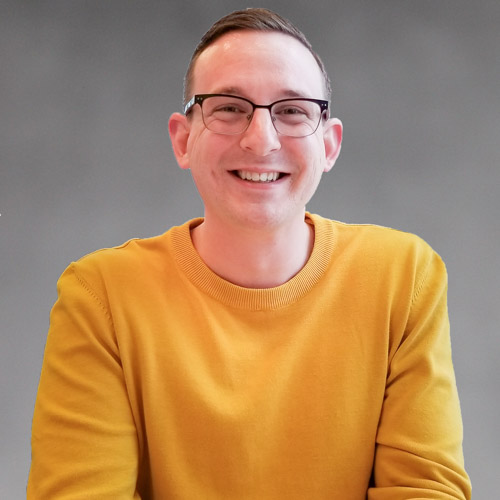 "My reason for transferring was that I wanted a bachelor's, rather than an associate's degree. I'm committed and focused to obtain this goal. As a non-traditional student and transfer, I choose UNK because of the price. I also enjoyed hearing that most classes in your core studies consist of smaller class sizes, so I would feel recognized by my professors. These smaller class sizes made the transition from community college to university easier. Professors will help you along the way and become great references. It's a very friendly campus with many resources to help you succeed."
Joel Kreifels
Criminal Justice Major, Philosophy Minor
Curriculum
Two program options are available: 1) Criminal Justice Comprehensive, and 2) Criminal Justice Major. For the Criminal Justice Major Option, a minor or second major is required to complete the degree program. The number of required electives needed to reach 120 total credit hours overall will depend upon the specific program chosen. Students with field experience in criminal justice or going to graduate school may substitute CJUS 405 Criminal Justice Research Methods II in place of the Internship.
30 General Studies credits are required in addition to the following:
Criminal Justice Comprehensive
CJUS 101GS Introduction to Criminal Justice
CJUS 103 Orientation to Criminal Justice
CJUS 215 Correctional Services and Systems
CJUS 230 The Police Service
CJUS 326 Theories of Crime and Criminal Law
CJUS 340 Criminal Evidence, Procedure, and the Courts
CJUS 480 Senior Seminar: Professional Ethics & Career Develop
CJUS 475 Internship (take 6-9 credit hours)
21 credit hours of criminal justice elective courses
9 credit hours of social science elective courses
Criminal Justice Major Courses
CJUS 101GS Introduction to Criminal Justice
CJUS 103 Orientation to Criminal Justice
CJUS 215 Correctional Services and Systems
CJUS 230 The Police Service
CJUS 326 Theories of Crime and Criminal Law
CJUS 340 Criminal Evidence, Procedure, and the Courts
CJUS 480 Senior Seminar: Professional Ethics and Career Development
CJUS 475 Internship (take 5-9 credit hours)
9 credit hours of criminal justice elective courses
24 credit hours of minor or second major courses