What is Psychology?
Psychology is the scientific investigation of behavior and mental processes. This academic program provides a solid foundation for understanding psychology and illuminates some of life's most important questions. Psychology provides us with a rich understanding of social influence, learning, human intelligence, the roots of personality, the effects of stress on health, and a myriad of other topics.
The program at the University of Nebraska at Kearney develops student research skills which allow them to become critical consumers of scientific research in many different disciplines. Examples include physiological, developmental, social, clinical and applied psychology. Unlike many online undergraduate programs, all students complete, as well as present, an independent research project. These skills increase students' marketability for both employment and future graduate studies.
Benefits of a Bachelor's Degree
Completing a bachelor's degree qualifies you for additional job positions and careers. The median salary for those with bachelor's degrees is 39% higher than for those with a high school diploma (no college experience) and 34% higher for those with some college but no degree, according to the Bureau of Labor Statistics.
Career Opportunities
Vocational Rehabilitation
Enter Law and/or Medical Schools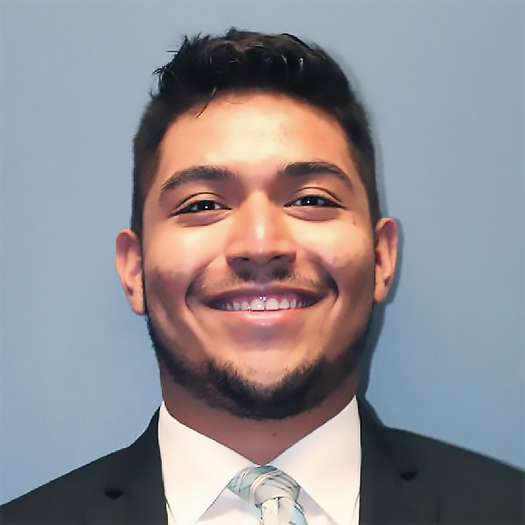 "I enjoyed the professors in the psychology department the most. They made psychology fun and interesting. I enjoyed the ability to build relationships with my professors and have them know who I was." Lopez says that he "decided to become a Psychobiology major because it was geared toward health. I had the opportunity to learn about psychological research, which I found really interesting." "Psychology is a part of medicine and I believe it helped me have a better understanding of how they both are involved in patient care."
Wilfredo Lopez
Psychobiology Comprehensive
Curriculum
Three degree options are available:
Psychology B.A.
Psychology B.S.
Psychology Comprehensive B.S.
For the Psychology B.A./B.S. options, a minor or second major is required to complete the degree program. The number of required unrestricted electives needed to reach 120 total credit hours overall will depend upon the specific program chosen.
30 General Studies credits are required in addition to the following:
BACHELOR OF SCIENCE OPTION:
6-8 hours of science courses beyond the General Studies requirement.
Courses from BIOL, CHEM, CYBR, GEOG (as a natural science), MATH (MATH 115 or higher), or PHYS are considered science-related courses.
MATH 102 College Algebra
BACHELOR OF ARTS OPTION:
Complete two intermediate or upper level college courses or equivalent competency in a foreign language.
Core Requirements (16 credit hours required)
Psychology Content Area Requirements (15 credit hours required)
Psychobiology (3 hours required)
PSY 312 Sensation and Perception
PSY 313 Physiological Psychology (U2021)
PSY 430 Memory and Cognition
Social Psychology (3 hours required)
PSY 318 Experimental Social Psychology
PSY 406 Theories of Personality
PSY 415 Group Dynamics
Developmental Psychology (3 hours required)
PSY 453 Experimental Child Psychology
PSY 455 Adolescent Psychology
PSY 462 Adult Development and Aging
Clinical Psychology (3 hours required)
PSY 407 Psychopathology
PSY 450 Psychological Testing (S2022)
Applied Psychology (3 hours required)
PSY 440 Health Psychology
PSY 477 Psychology and Law
Psychology Electives
(5 credit hours required for B.A./B.S.)
(16 credit hours required for Comp.)
PSY 192 Death and Dying
PSY 230 Human Development
PSY 231 Abnormal Behavior and Society
PSY 370 History and Systems of Psychology (B.A./B.S. Only)
PSY 371 Environmental Psychology
PSY 372 Cross-Cultural Psychology (U2021)
PSY 376 Psychology and Criminal Behavior