Student Affairs Mission & Vision
The Division of Student Affairs plays a critical aspect of the higher education experience at the University of Nebraska – Kearney. The work done by student affairs professionals helps students begin a lifetime journey of growth and self-exploration.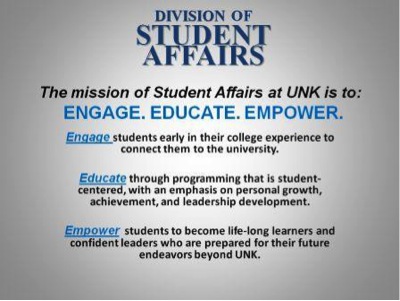 To obtain more information about the Division of Student Affairs, please visit the Student Affairs homepage or office.
Office of the Dean
University of Nebraska at Kearney
180 Memorial Student Affairs Building
2510 11th Avenue
Kearney, Nebraska 68849