Current Students
Hello and Welcome to the Office of International Student Services at UNK. Here at UNK, we are committed to providing culturally sensitive services of the highest quality. We are located in Welch Hall on West Campus, and serve approximately 500 students from 35 countries. As the campus office devoted to international students, we strive to create an environment that allows for successful educational and personal experiences through orientation, advising, programs and outreach.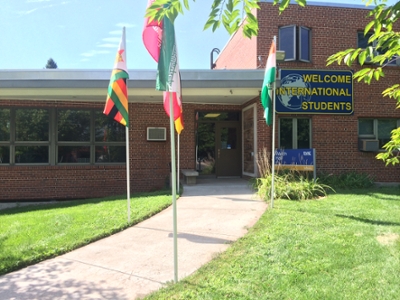 As you attend UNK, we will do all that we can to help you adjust to the culture and encourage you as you strive to accomplish your academic and career goals.

Student Appointments
Walk in Advising: This advising is available during the hours of 8:00 a.m. to 4:00 p.m. Monday through Friday.  This advising is intended for short questions (15 minutes or less) or requesting letters.  If you think you need more than 15 minutes to get your questions answered, you should schedule an appointment.

Scheduling an Appointment:  To schedule an appointment for advising, you can call the Welch Hall front desk at 308-865-8953 or email an advisor directly.

Click HERE to contact us.