Experiential Learning Requirements for CBT Students
Effective Fall 2013 - All students graduating with a degree from the College of Business and Technology are required to complete 3 hours of designated Experiential Learning (EL) coursework
The following courses have been approved for EL designation:
Accounting and Finance
ACCT 471
ACCT 475
ACCT 491
FIN 475
Economics
ECON 300
ECON 475
ECON 485
Family Studies and Interior Design
Industrial Distribution
Management
Marketing/MIS
MKT 435
MKT 440
MKT 456
MKT 475
MIS 475
SCM 476
Experiential Hands-On Learning Labs
 Lighting Lab view description 
Global Marketing Research Lab  view description 
Industrial Distribution Branch Office Simulation Laboratory  view description 
Construction Management Laboratory
Aviation Flight Simulator  view description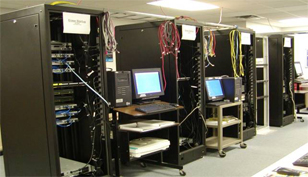 Data Networking Lab and VoIP Lab  view description 
 Banker's Lab  view description
Kay Payne Case Competition
Kay Payne Undergraduate Student Case Competition
The Kay Payne Undergraduate Student Case Competition, established in 2007, encourages students and faculty to engage in innovative and creative thinking for businesses that reside in Nebraska. Through this experiential learning, undergraduate students are supported by UNK College of Business and Technology faculty to complete consultation projects with rural Nebraska businesses and non-profit organizations. Each semester business students compete in the Kay Payne Case Competition to determine which student group has developed the most effective and professional project. The case studies are judged by members of the Dean's Advisory Board.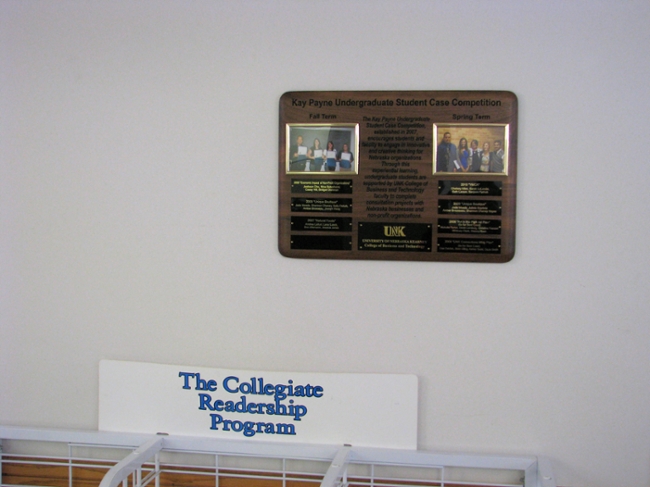 A new plaque has been displayed near Jitters at the West Center Building (hanging just above the Collegiate Readership Program racks) to celebrate the accomplishments of these outstanding undergraduate students. Be sure to stop by and see it!
CONGRATULATIONS!!!
...to all of the Case Competition winners. Click here to view.