Nester Student Leadership Award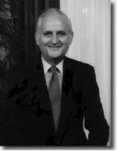 Following his retirement from the University of Nebraska - Kearney, Chancellor Emeritus William R. Nester and his wife, Mary Jane, established the Mary Jane and William R. Nester Student Leadership Award. The Nester Student Leadership Award recognizes senior students who have made significant contributions of scholarship and leadership to the student and academic life at the University of Nebraska - Kearney.
Members of the faculty, administration, and registered student organizations may submit nominations. Applicants must have senior standing (89 hours completed at the end of December 2014) and a 3.2 cumulative grade-point-average or higher.
Applications are due Friday, March 20, 2015 by 5:00 p.m. and my be delivered to the Office of Student Life, located on the first floor of the Nebraskan Student Union. Applications may be picked-up at the Nebraskan Student Union Welcome Desk or by clicking here to access the Nester Student Leadership Award online application.

Congratulations to the 2014 Nester Student Leadership Award recipients!
Ms. Jordan Bloesser of Colorado Springs, CO, is a Business Administration major and daughter to Rocky and Gaye Bloesser. Upon graduation, Jordan will be working for the Pikes Peak Marathon as the volunteer coordinator.
Mr. Michael Christen of Anselmo, NE, is a Mathematics major and son to Mark and Robin Christen. Upon graduation, Michael, will continue his education and purse a Master of Business Administration degree either at the University of Kansas.
Mr. Adam Kahle of Dorchester, NE is the son of Ron and Joyce Kahl and is an Exercise Science major. Upon graduation, Adam will continue his education at the University of Nebraska Medical Center to earn his Doctor of Medicine degree.
Ms. Whitney Nelson of Hastings, NE is the daughter of John and Marsha Nelson and is a Biology Comprehensive major with a Health Science emphasis. Upon graduation, Whitney will continue her education with the University of Nebraska Medical Center - 1-year Accelerated Nursing Program to receive her Bachelors of Science in Nursing.
Ms. Karlee Nuttelman of Lincoln, NE is the daughter of Kathy and Rudy Nuttelman and is a K-12 PE/Health major. Upon graduation, Karlee will attend the University of Nebraska - Lincoln to pursue a degree in Higher Education with an emphasis in Student Affairs. Karlee has also obtained a graduate assistantship in the Office of Greek Affairs at UNL.