Sustainability at UNK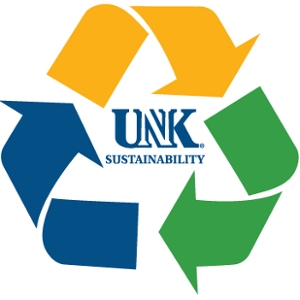 The purpose of this site is to provide information about sustainability at the University of Nebraska at Kearney.  Future generations depend upon our efforts to maintain sustainable practices in our day-to-day operations.  The information provided in this site will help people understand what UNK is doing and also what you, as an individual, can do to help create a more sustainable campus and community.  By making small changes in our daily routine and monitoring our energy use, we can make a difference in the health of the planet.
The Sustainability Committee was formed to ensure that sustainability is a priority for the University of Nebraska at Kearney and that sustainable practices are developed and implemented.
UNK is a reporting member in the AASHE Sustainability Tracking, Assessment & Rating System (STARS). The STARS program provides UNK with benchmarking information to measure our sustainability performance. This information allows us to compare our performance with other colleges and universities across the country. For more information about STARS and UNK's participation in the program, please visit their website at www.aashe.org. 
Sustainability is not a single-topic subject. It is comprised of three overlapping elements, environmental, economic, and social.
The environmental element consists of strategies like recycling material, reducing the amount of material used, reusing material, and buying products made of recycled material.  Changing how we use energy also has an impact on environmental sustainability.  Using a fluorescent light bulb instead of an incandescent bulb will require much less energy.  Building design can also play a crucial role in energy conservation.
 
The economic element consists of examining all of the costs associated with a product. A good example is the use of fluorescent or LED lighting versus incandescent lighting.  While purchasing an incandescent bulb is much cheaper than fluorescent or LED lighting, the cost over a lifetime tells a different story.  Fluorescent and LED lights use less electricity and last longer than incandescent bulbs making it much cheaper in the long run. 
 
The social element consists of education and participation.  While one person can make a difference, many people can have a larger impact on sustainability.  Educating the campus community about our sustainability efforts is critical to the success of the program.
For more information about sustainability, please use the links provided in this website.