UNK's online psychology program ranks top 20 in the U.S.
Posted: December 7, 2022 12:00:00 AM CST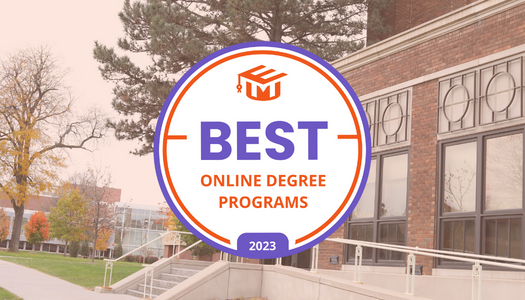 Oct. 25, 2022 --- The University of Nebraska at Kearney's online psychology program has been named one of 2023's best online bachelor's degrees in psychology by EduMed.org.  
UNK's online psychology program ranked 20 out of nearly 7,700 universities and colleges nation-wide. The ranking was based on overall quality, affordability, and commitment to student success. View the full ranking: 2023's Best Online Bachelor's Degrees in Psychology. 
"One key to solving the healthcare shortage is making higher education more accessible," said Wes Harris, outreach coordinator for EduMed.org. "Online programs open the door to students who may not be able to commit to a campus-based program while working, or to commute to a classroom at all. Each school in our rankings has made online learning a priority." 
UNK's online psychology program makes online learning a priority through low student-to-faculty ratios, capping the number of online majors at 40. However, they will begin accepting students in the 2023 – 2024 academic year. Prospective students can apply to the online psychology program, or any of UNK's undergraduate programs, at unk.edu/apply. 
"We care about what makes our students successful," said Krista Forrest, Chairperson and Professor of Psychology. "We develop evidence-based practices for all aspects of our online program based on the success of our current students. For example: advising, curriculum planning, career counseling, et cetera." 
Psychology faculty members meet with their students every semester to advise them on academics, professional development, career advising, and service opportunities. The online program is also heavily focused on student research.  
"Students collaborate with other majors on research projects, have discussions, and presentations about relevant psychological topics, and learn scientific literacy. Our research-based curriculum prepares students for careers or graduate school in a way that's consistent with the preparation our in-person students receive," Forrest explained. 
Regarding the high ranking from EduMed.org, Forrest says, "It's great to be acknowledged for all the hard work and dedication we have for our students' success."