Kameran Dostal's natural superpowers land her the 2023 Elementary Art Teacher of the Year award
Posted: September 26, 2023 3:00:00 PM CDT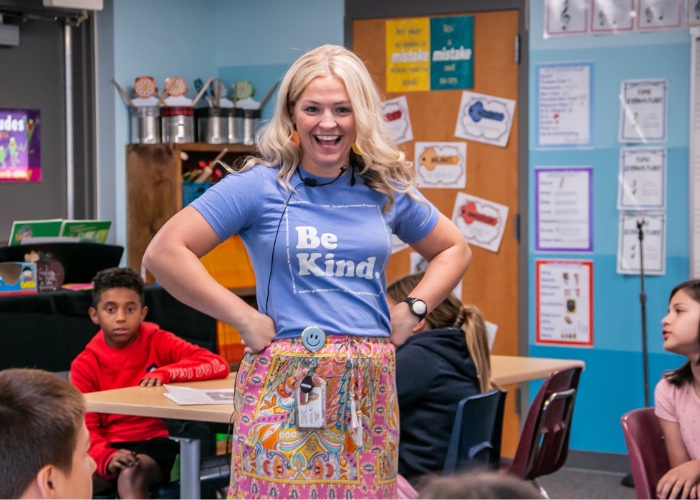 Kameran Dostal is a real-life superhero, and recently was announced the Nebraska Art Teachers Association's 2023 Elementary Art Teacher of the Year award to prove it. 
  
Dostal is an elementary art teacher at Emerson and Meadowlark elementary schools and a current graduate student in the University of Nebraska at Kearney Art Education M.A.Ed. program. She also received her B.A.Ed. from UNK in 2014.  
  
Art class has always held a special place in Dostal's heart, not just because she loved the subject, but also because it was her middle/high school art teacher who first revealed Dostal's superpowers. 
  
"Growing up I was a naughty child," explained Dostal, who was diagnosed with attention-deficit/hyperactivity disorder. "I had quite a few teachers in my lifetime that did not like those things about me. I always felt quite a bit of shame and guilt for being the loud kid." 
  
Dostal's art teacher reframed Dostal's chatty and loud personality into her superpower of being able to include everyone into the conversation.
  
"Ultimately, I have my parents and my art teacher to thank because they gave me a childhood where they didn't expect me to change, and they took my loud and chattiness and made it into my superpower," she said.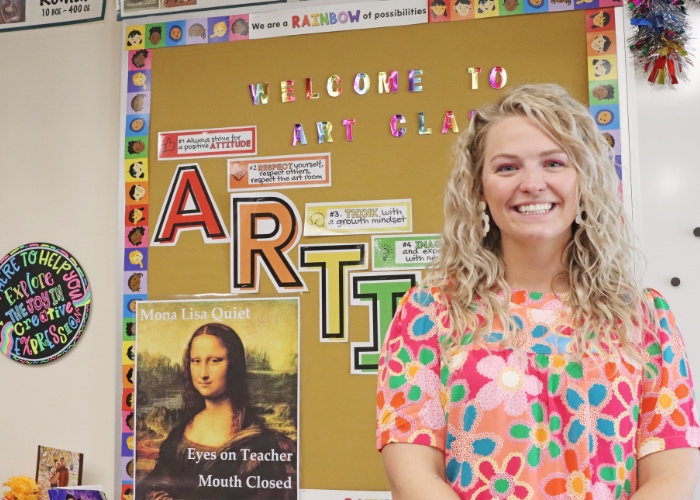 Dostal does the same for her students today, and you can see that in her personal mission statement: "I'm here to help you explore the joy of creative expression."
  
"I truly believe that's the foundation of what I do," she said about her mission statement. "Every child, no matter their skill level, can express who they are in the art room. I love giving them the opportunity to be themselves and to make choices." 
  
Her superpowers were noticed by the NATA, which annually selects a teacher to receive the Elementary Art Educator of the Year. This honor is bestowed upon individuals who have demonstrated outstanding dedication and contributions to the field of art education. 
  
Dostal will be formally presented with the award at the 2023 NATA Fall Conference Awards Ceremony, scheduled for Friday, October 13, at the Innovation Campus at University of Nebraska-Lincoln.  
  
"It's just such an honor and a privilege to be recognized for the work that I do from my colleagues. I feel really grateful," Dostal said about receiving the award.