UNK Mid-Nebraska Educator Pipeline hopes to decrease teacher shortage and improve retention rates for new teachers
Posted: April 25, 2023 12:00:00 AM CDT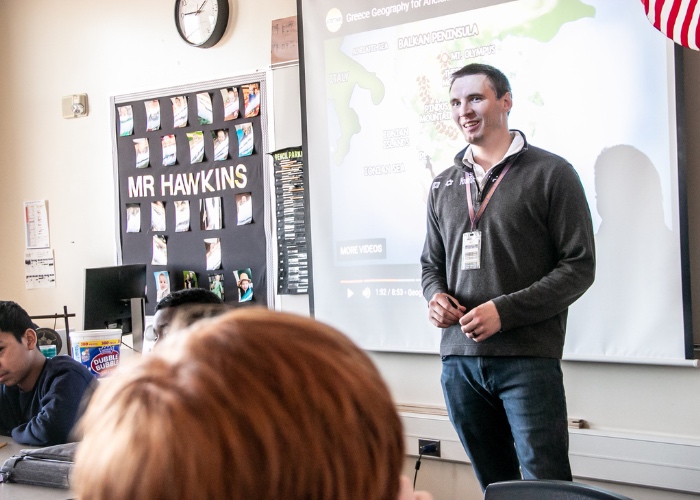 According to a report released in December 2022 by the U.S. Department of Education's National Center for Education Statistics, by October 2022, 18 percent of public schools had at least one teaching vacancy, and 27 percent reported having multiple vacancies.  
The trend in teacher shortage and retention rates has caught the attention of people throughout the nation, including staff and faculty at the University of Nebraska at Kearney. UNK faculty are teaming up with Kearney Public Schools to tackle this issue head-on.  
"We are all concerned with the teacher shortage and are proactive [in] exposing students in high school to the possibilities of the education profession while also supporting the new teachers who are in their first to third year," UNK Chair of the Department of Teacher Education Dr. Chandra Diaz said. 
To assist with teacher retention and to target the teacher shortage, a team of professors and Kearney community members have banded together to create the grant-funded UNK Mid-Nebraska Educator Pipeline project. The group includes UNK's Diaz, Dr. Aprille Phillips and Dr. Chelsea Feusner of the Educational Administration program, and Dr. Janet Eckerson of the Department of Modern Languages, as well as Melissa Hermann from Kearney Public Schools (KPS). 
One aspect of this project focuses solely on the retention of first-year teachers through the Early Career Educator Cohort. The objective of this component is to provide additional support for current educators and partial scholarships for the pursuit of graduate degrees. 
"We will support teacher retention by expanding the current support for new teachers in partnership between UNK, KPS, ESU10, and other schools," Diaz explained.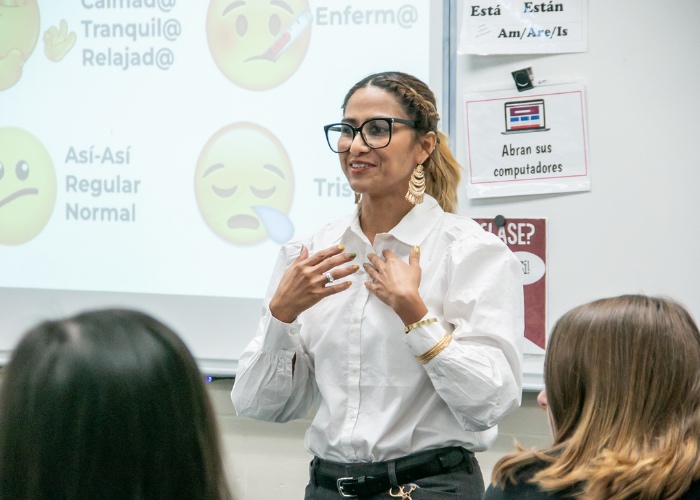 Through this cohort, teachers who are just beginning their careers are provided with new opportunities for growth and resources for times when they may need additional assistance. 
"These [grant] funds will allow us to expand the professional development opportunities for this group, identify barriers and unique challenges of new teachers using data from the Teacher Satisfaction Task Force, and support these new educators through their first three years of teaching," Diaz added.  
The cohort targets PK-12 full-time public education teachers who are in the first three years of their careers in the ESU10 service area. The application for the second cohort beginning in the Fall 2023 school year is now open. At that time, there will be thirty-one partial scholarships offered for eligible graduate students. 
"The participants for the Early Career Educator Cohort are chosen on a variety of factors," Diaz said.  
In addition to the above criteria, priority will be granted to applicants who meet at least two of the following conditions: must have participated in ESU10 New Teacher Academy, be a first-time graduate student, be a member of a community underrepresented in the teaching profession, and/or teach in one of the critical shortage endorsement areas of Mathematics, Special Education, World Languages, Career and Technical Education, and Science.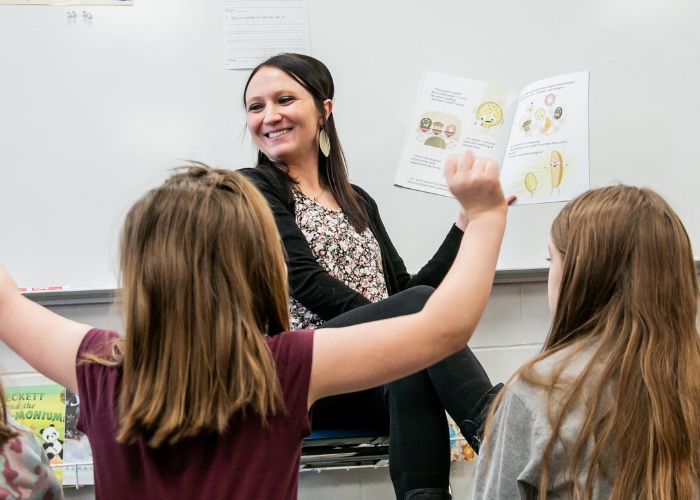 "We will also encourage current paraeducators to gain their teaching endorsement," Diza added. 
The funds received from the grant also provide support for those teachers who have transitioned to the profession from another career field.  
While teacher retention is a significant part of the UNK Mid-Nebraska Educator Pipeline, the two other components of this three-part project address the teacher shortage. The first of these parts involves the formation of a local Teacher Shortage Taskforce.  
"This group will work to develop and implement a survey, as well as look at other strategies to really dig into the issue of teacher shortage," said Diaz. "The findings from the survey will guide our work as we move forward." 
Diaz suspects that many of the national discussions regarding the teaching profession may emerge from this study.  
"If we remain in alignment as a local region with what some of the national surveys are showing, we may see factors such as work conditions and flexibility in scheduling rise to the surface," she explained.  
The second component focuses on recruitment for education through partnership with ESU10 Schools and local Educators Rising groups. The goal is to identify high school juniors and seniors in the region to participate in the Educator Explorers Academy.  
"The Academy will help give students a glimpse into the education profession and encourage them to consider careers in teaching and other education professions," Diaz said.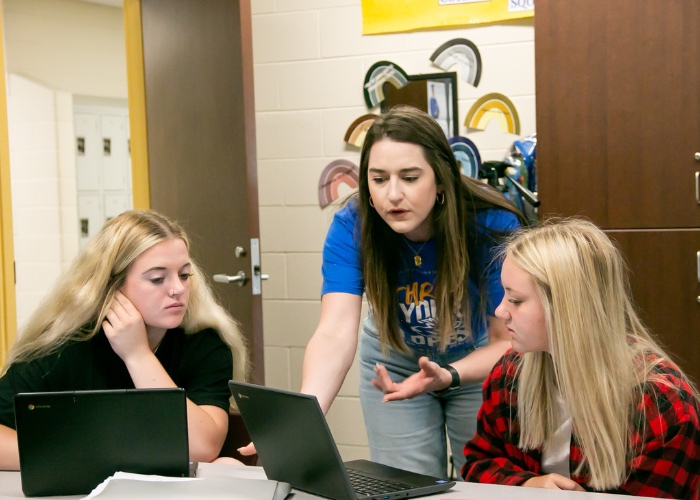 The UNK Mid-Nebraska Educator Pipeline project aims to find and address the gaps that appear in education, generate new interest in the profession, and help teachers succeed in their careers.  
"What I love about what we are doing is we are focused on getting students excited about the education profession, surveying teachers to find out what high-leverage practices are being implemented, and... supporting our newest educators in the profession in an effort to develop more skills and networks," she said. 
Educators interested in being part of the two-year Early Career Educator Cohort should reach out to Diaz, Eckerson, Feusner, or Phillips. This competitive program will provide invaluable experience for eligible applicants. 
"You will grow your professional network, find a community to support your teaching practice, and start graduate study to advance on the salary scale," explained Diaz. "Led by Teaching and Learning Coordinators at ESU10 and the University of Nebraska-Kearney faculty, you will have the opportunity to earn nine hours of graduate study while receiving job-embedded professional learning."  
---
The UNK Mid-Nebraska Educator Pipeline project is also seeking a sustainable funding source. If you are interested in being a sustaining funder, please contact one of the following faculty members: 
Chandra Diaz, diazcc@unk.edu, 308-865-8556 
Janet Eckerson, eckersonjm@unk.edu, 308-865-8051 
Chelsea Feusner, feusnercm@unk.edu 308-627-0435 
Aprille Phillips, phillipsa@unk.edu 402-618-2769