Experiential Learning allows recent Curriculum and Instruction M.A.Ed. graduate, Kelsey Walker to achieve her goals
Posted: February 9, 2023 11:00:00 AM CST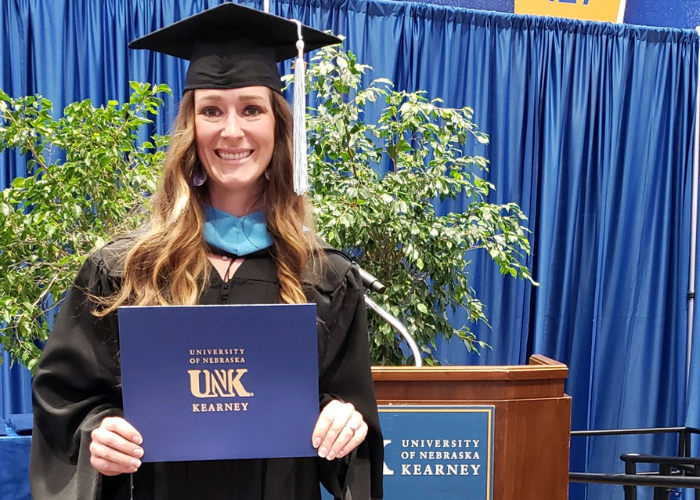 Sometimes projects completed for coursework become forgotten assignments that acquire only a dormant state after the student has received a grade for the course. For Kelsey Walker, a recent graduate of the Master of Education in Curriculum and Instruction program, this was not the case. Following her graduation from Chadron State College, Walker discovered a passion for teaching through her role as a middle school language arts educator. Having made this discovery, Walker knew she wanted to continue with her professional and educational goals through the pursuit of a master's degree.  
"I wanted to advance my depth of knowledge within the realm of education, specifically curriculum, instruction, and English," she said.  
Being the daughter of two UNK alumni, and the sibling of another, Walker was drawn to the Kearney campus.  
"With my entire family being Lopers, I wanted to be part of the experience, too," Walker explained.  
The guidance she found in faculty and staff, and the opportunities available to her through her program, quickly became highlights of that experience.  
"Everyone at UNK, from the online coordinator to the educator certification office to the professors, is absolutely outstanding," Walker said. "Caring, compassionate, professional, knowledgeable—they are the full package. I feel fortunate to have had such a memorable and impactful experience as a student at UNK."  
One of Walker's favorite things about the Master of Education in Curriculum and Instruction program was the opportunity she had to apply the lessons and skills she learned in her courses immediately to things she was doing in her own classroom. 
"To see how my newfound skills and knowledge benefited my students made all the learning worth it," she said.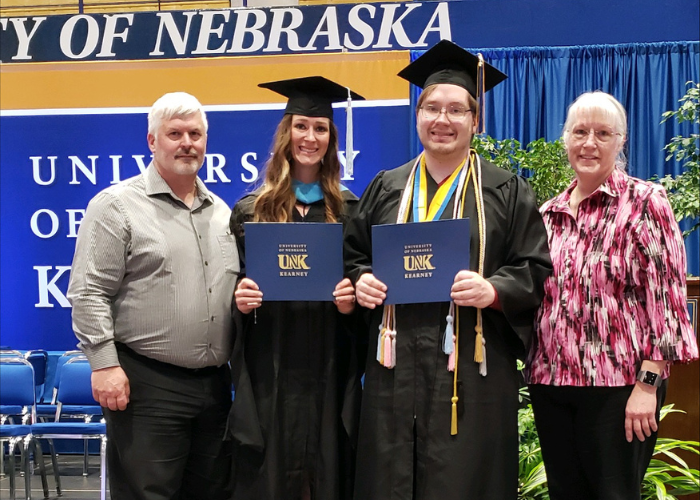 One of the requirements of this program included a practicum class, which encouraged the conduction of a hands-on research project with the guidance of experienced faculty.  
"As part of Dr. Phu Vu's TE-816G practicum course, I conducted action research in my classroom to dive into teacher inquiry surrounding academic student conversations and their impact on peer relationship skills," Walker said. 
At the conclusion of the course, Dr. Vu encouraged Walker to not just leave the work she had done in the class at what was reported, but to edit and submit her manuscript for publication in the Canadian Journal of Action Research. By January 2023, this goal had been achieved.  
"It is such a feeling of accomplishment to see the research published," Walker said. "I am extremely thankful for the guidance and support of Dr. Vu to see the manuscript through to publication." 
Experiential learning is a major component of all programs and opportunities offered at UNK, particularly through research. Having had the chance to do things like these—to conduct action research in her own classroom setting and to see that work published in a peer-reviewed journal—and to be a Loper made Walker feel that she had been adequately equipped for her future career and educational goals.  
Since completing her Master of Arts in Education degree in the Spring of 2022, Walker has enrolled in the University of Nebraska-Lincoln's educational doctorate program.  
"All the skills I acquired as a graduate student at UNK have situated me to be well-prepared for this next step in my educational journey," she said.