Study Abroad Opens Horizons and Offers Benefits to Uriel Anchondo
Posted: November 15, 2022 12:00:00 AM CST
It is hard not to notice how Uriel Anchondo's face lights up when he talks about his Spring 2022 study abroad experience in Olomouc, Czech Republic. A recently graduated computer science major at the University of Nebraska at Kearney, he decided his freshman year that he wanted to take advantage of the study abroad opportunities available to students at UNK.  Planning is advisable. "My advisor and I worked out a plan to make it happen my senior year."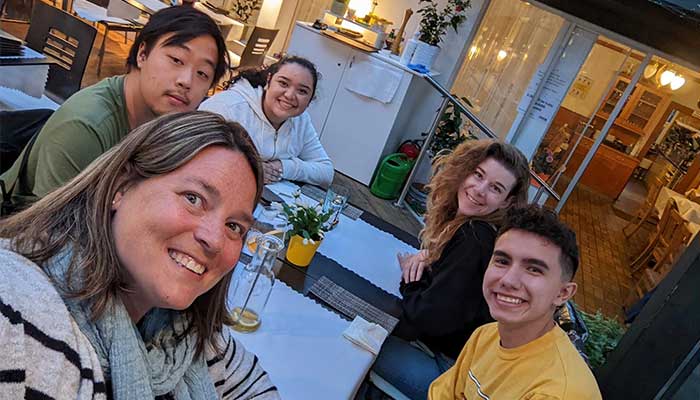 While there are many options for studying abroad, Anchondo knew he wanted to attend with a group of students, instead of taking advantage of the more solitary exchange programs. This made the Czech Republic program with 15 students, led by a UNK faculty member, a good choice. Especially as Anchondo wanted to see Europe. In all, he visited 11 countries during his just under 3 months stay.  
Living in a dorm at Palacky University Olomouc with the other UNK students, Anchondo took 4 classes: intro to Czech language and both Czech and European history. These transferred to his UNK credits. He found the Czech people "very open to us as foreign students. They were friendly and accommodating, especially in terms of the language barrier."
Study Abroad Opens Horizons
For those wanting to explore multiple countries, study abroad provides many chances. "We had the opportunity to travel either within the Czech Republic or across Europe during the weekends," using Olomouc as the home base. The group traveled to Poland, Prague, Dresden, and the Czech countryside, with weeklong trips to Venice, Austria, and Vienna. During the week of spring break, Anchondo was able to travel on his own to Rome and Athens. As well as visit Spain with two friends before the program started.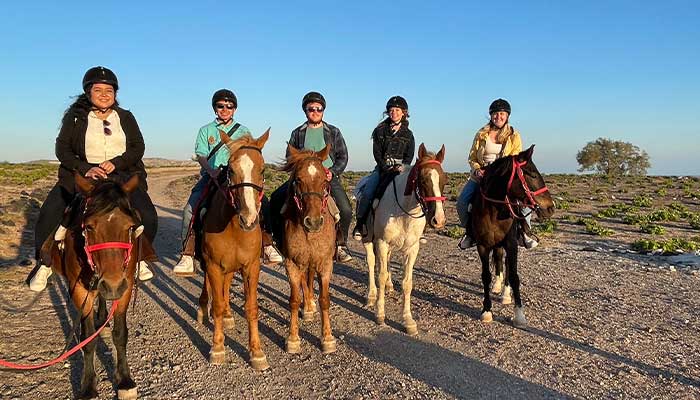 He says that seeing the canals of Venice, the Parthenon and other "historical monuments I learned about growing up, but was now seeing in person, was eye opening." Anchondo explains how it was interesting to see the layers of history in places, such as the Roman Forum.  How 2000 years ago, they built in marble, 500 years ago cobblestone, and currently cement.
Traveling abroad comes with challenges, which for Anchondo were being homesick for family and Ranch Doritos. And it came with getting out of his comfort zone and "trying to communicate with others or asking for directions when "there was a possibility that the person you are going to ask isn't going to speak English." Anchondo learned to look for common words between the two languages. "With our intro to Czech class we learned enough that if we heard a word or two, we knew what they meant."
Communicating effectively with others was Anchondo's most rewarding experience while abroad. He recounts how he was standing in a restaurant holding number 46 and "I hear and understood 44, then 45, and then knew, that's me."  
Study Abroad Offers Benefits
While Anchondo did not take any classes while abroad that applied to his major, he raves about his UNK computer science professors and how helpful they were. "They push you to be a better student, ask questions, give help and answer questions, and provide a lot of individual and group assignments that apply the knowledge you have learned." No matter your major, there will be transferable skills students can use when they study abroad.
Some of the skills he learned in his major, like noticing patterns "when coding or looking at code," helped him with similarities and patterns in the language differences. And he employed his problem-solving skills in many new ways, from figuring out the best transportation option to helping his parents solve their technical difficulties via long distance. "It definitely helped me learn to explain technical solutions differently than doing it for them."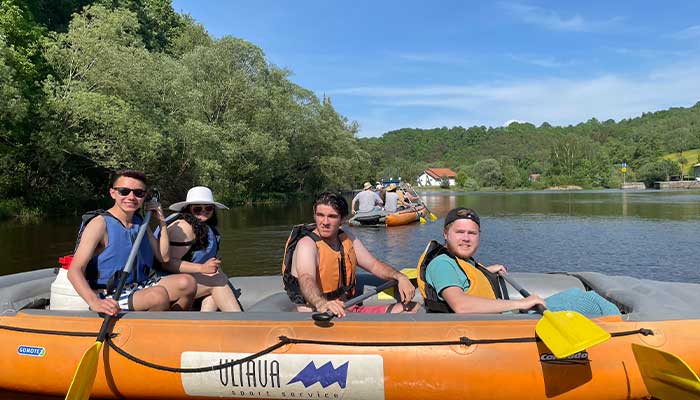 Study abroad opportunities are available in multiple countries, fit many academic goals, and range in length from 1 week to year-long experiences.  When asked if he would encourage other students to study abroad, Anchondo breaks into a grin and says, "100%." He explains that it's a great way to:
Experience new cultures
Expand your knowledge
Get out of your comfort zone and try new things
Learn "in an interactive way that feels less like learning and more like exploring."
And see other countries
All this travel helped Anchondo, whose favorite foods overseas were Czech goulash and Italian lasagna, know that he wants to keep traveling. "While I was there, I just wanted to keep exploring. Europe has shown that it's very easy to say, 'this weekend I want to visit a new place I've never seen before.'"
If handed a plane ticket to anywhere, Anchondo would choose to return to Cinque Terra, Italy which "had the most amazing views I had ever seen, of the Mediterranean Sea, town, everywhere I looked." He saw 2 of the 5 small towns, ate on the beach, and hiked, but wants to return and visit all 5 towns.
Tips If Study Abroad is in Your Future 
For those wishing to study abroad:
Start planning your study abroad experience early.
Explore programs, locations, and options with your academic advisor.
Financial aid often applies to study abroad experiences.
Study Abroad scholarships are available. Contact Anna Gettinger.
Follow UNK's study abroad department on
Instagram
and/or
Facebook