Timur Kounikeev is UNK's first Aviation Student to be Accepted into the SkyWest Program
Posted: October 11, 2022 12:00:00 AM CDT
Timour Kounikeev is an aviation student at University of Nebraska at Kearney. He is also UNK's first recipient of the SkyWest Pilot Pathway Program. His fascination with the field of aviation began when he was a young boy watching planes take off and land at the airport during family vacations.
While nearly 40% of aviation students at UNK are international students, as of 2022, Kounikeev is from Los Angeles. But a little-known fact is that he has dual citizenship in America and the Russian Federation because his parents are from Russia.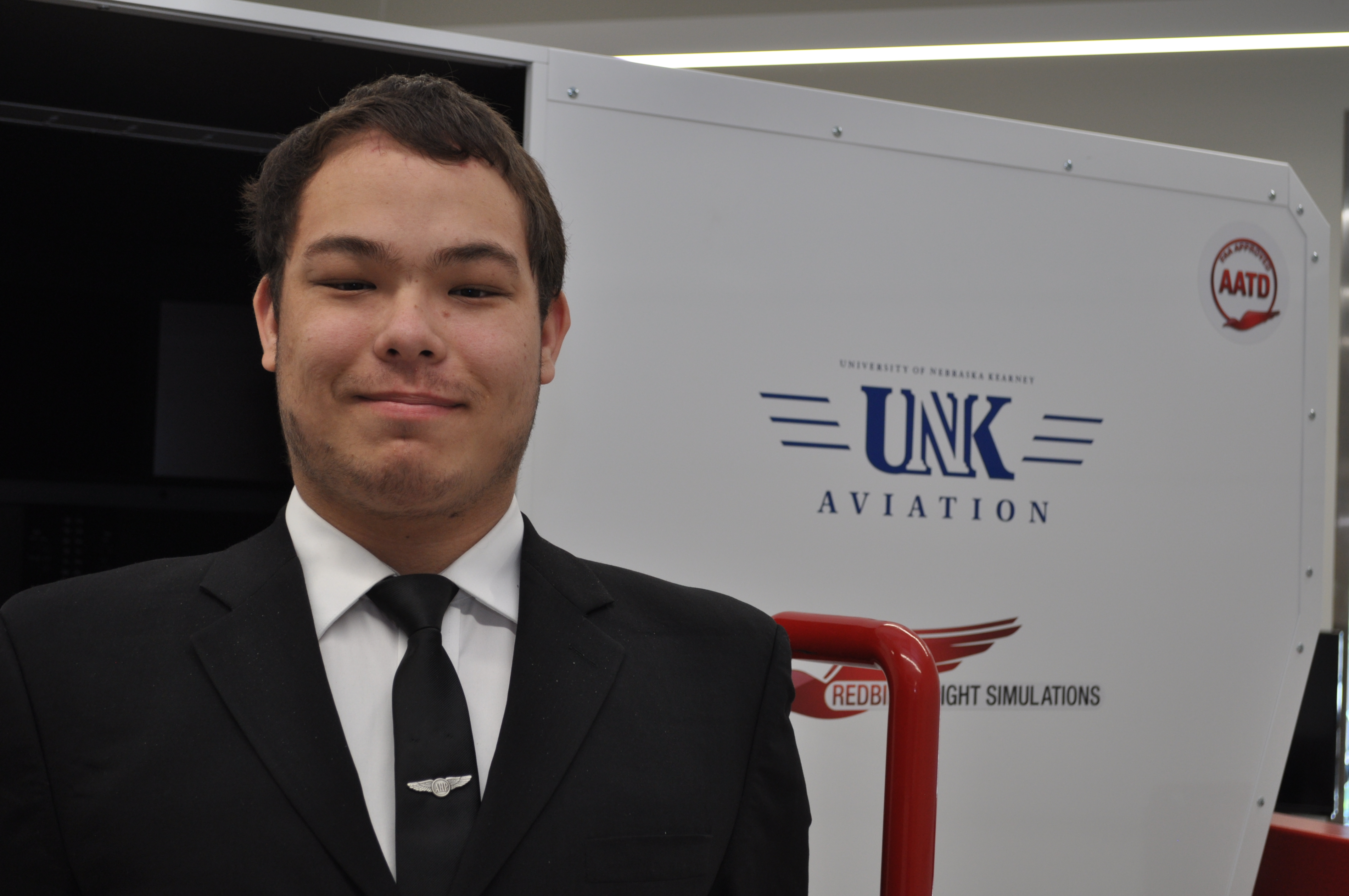 With his fascination of planes, he thought he would go the management route and become an air traffic controller. However, he then took his first discovery flight with UNK's Chief Flight Instructor, and he decided to pursue the Professional Pilot Program. That first flight also became his first flight lesson.
Thinking about his future goals, Kounikeev started researching regional airlines he wanted to work for in the next five to ten years and discovered the SkyWest Program. He learned they had a cadet program that helped recipients achieve their goals of becoming a commercial Airline Pilot while remaining at their college campus and completing flight training.
"I liked the benefits of the program. Then, saw they preferred a commercial pilot license, so I was hesitant to apply," Kounikeev said. "At that time, I didn't have any part of my pilot license." Still, he decided to apply.
A few weeks later, Kounikeev received an email from SkyWest saying he was accepted into their program and was assigned a mentor, which will help him transition into the airline industry.
Before he started his aviation degree at UNK, Kounikeev was told by Aviation Director Captain Ballinger "that it would be a difficult program and you needed grit to get through. If you have a bad exam or flight, you need to shrug it off and do better next time."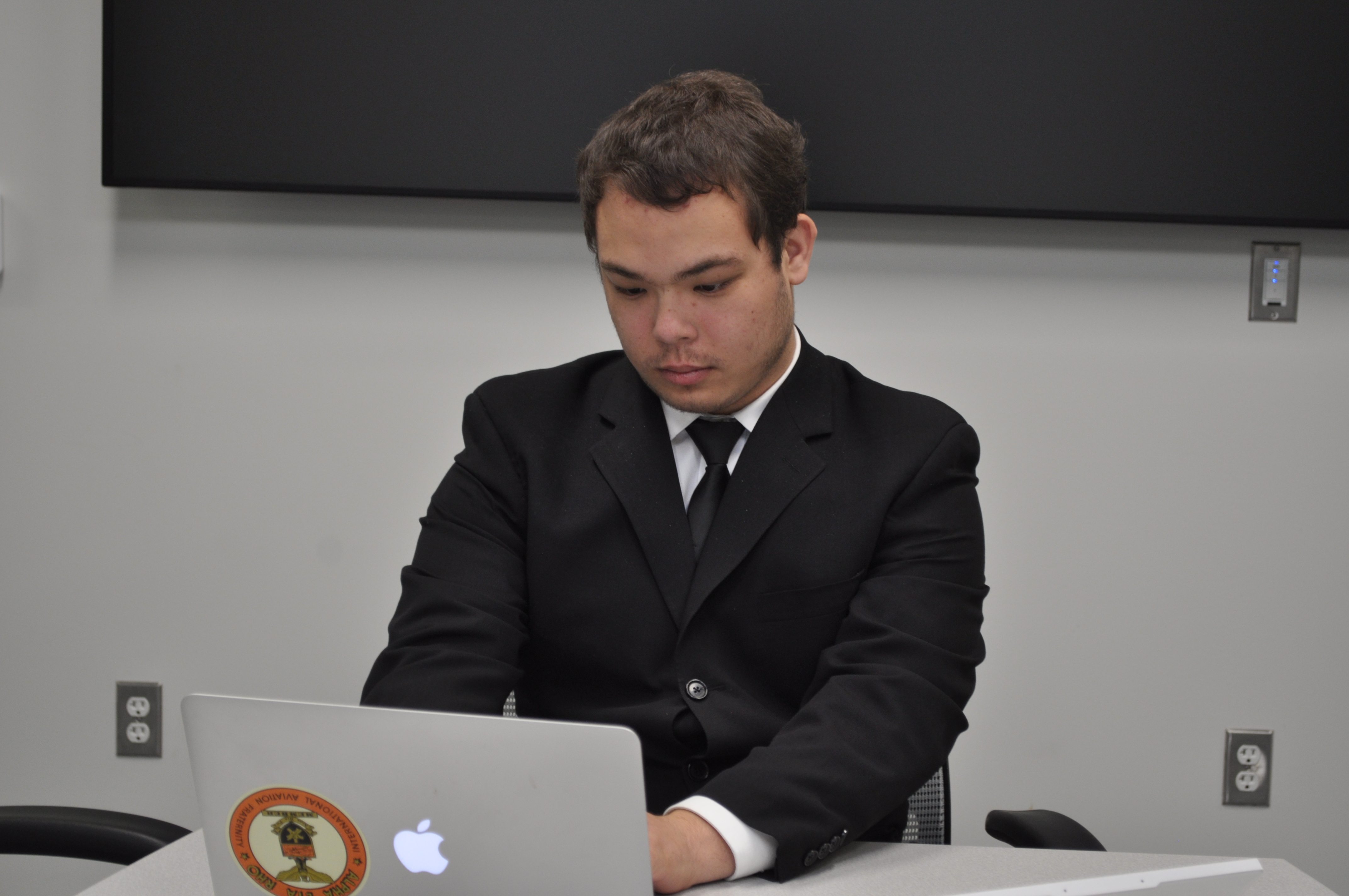 This proved to be true. "During the first semester I struggled to do my first solo flight." Kounikeev explained, "I had 15 cancellations due to bad weather. Which pushed my training back." Kounikeev says that without perseverance and daily keeping his career goal in mind, it would have been easy to give up due to frustration and disappointment.
Kounikeev's determination and perseverance have paid off. After his initial solo, "training went by quickly and smoothly with few interruptions. Now I am almost done." And while he was afraid to apply to SkyWest for fear he would be rejected, he says this experience has taught him "not to be afraid of applying for opportunities." 
This semester, he will take his Private Pilot Exam, and plans to graduate Fall of 2023. After that, look for him in the cockpit of a passenger plane.