Multiple UNK Experiences Make Sydney Atkinson a Valuable Business Education Teacher
Posted: September 13, 2022 12:00:00 AM CDT
When Sydney Atkinson arrived at the University of Nebraska at Kearney she thought "teaching was something I might enjoy." Teaching runs in her family. Her mom and brother attended UNK and are also teachers. Her sister, also at UNK, is studying to be a teacher.
However, Atkinson wasn't sure what she wanted to teach. She started UNK as a Spanish major, switching to Business Education when she realized "I had experienced the passion for both business and education" even before college. "I had an influential business teacher in high school who saw my potential, helped me overcome a lot of challenges, and allowed me to achieve more than I thought I could." Atkinson's goal is to be this kind of teacher for other students.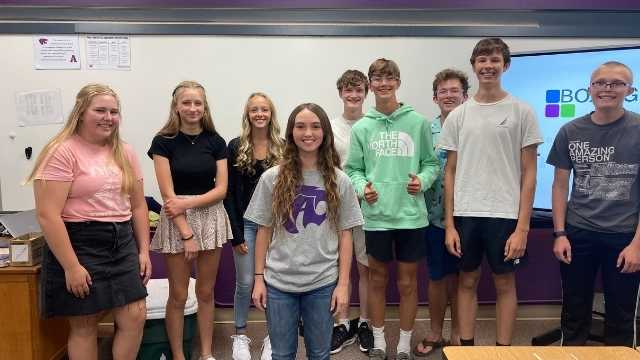 Educational Component
As a Business Education major, Atkinson, whose degree utilizes both the College of Business & Technology and the College of Education, will be endorsed to teach business, marketing, and technology classes to middle and high school students.
Regarding her education at UNK, Atkinson said, "I feel very prepared through my classes, knowledgeable in the content areas, and confident in being able to teach and manage a classroom."
This fall, Atkinson, who has completed all her course work, will be student teaching local high school students a variety of topics including: personal finance, accounting, marketing, information technology, and digital design.
She's excited to "learn from an experienced teacher and gain new ideas for the classroom," and nervous that "no two days are going to be the same, but that will prepare me to be a better teacher."
Competitive Opportunities
To support her career plans, Atkinson joined UNK's Future Business Leaders of America-Phi Beta Lambda (FBLA-PBL) and served as the Administrative Vice President.
She encourages students to join for the networking opportunities, competitions that complement classroom learning, development of leadership skills, and to learn about different career fields. Her advice for the FBLA-PBL competitions is "to compete in categories you're currently taking classes in, so the information is fresh in your mind."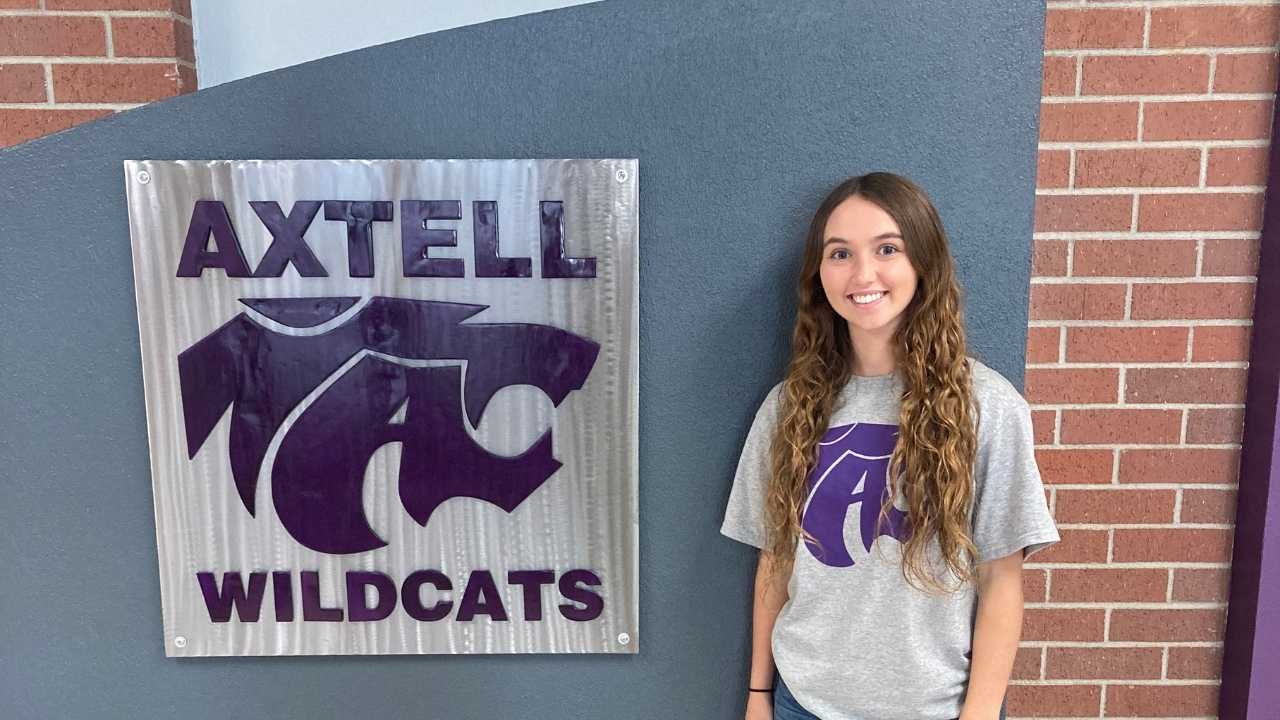 This summer she achieved her goal of placing nationally when she placed first as the National Champion in Future Business Educator, a prestigious competition category at the FBLA-PLA National Conference in Chicago, Illinois. Atkinson also placed 3rd in Business Communication and with her partner placed 9th in Desktop Publishing.  
Valuable College Experiences
Atkinson, who is described as energetic, motivated, dedicated, and caring, explained that UNK was the perfect college for her because the classes are small.
"I was able to interact with fellow students, I got a wonderful education that prepared me for my field, and I was able to talk to my professors and build personal relationships with many of them."
Some things that positively impacted Atkinson as a student at UNK:
Being part of the Honors Program and living in the Honor's dorm
Participating in campus events
Networking with students to build a support system
Engaging with professors
Joining various organizations and clubs
Exposure to a variety of perspectives and people
Future Prospects
Her journey at UNK has included many valuable experiences and prepared her for her next steps. She is looking forward to graduation this December, the job hunt in spring, and discovering where she will settle down.
Now that she's near the end of college, the advice she would give her younger self and other freshman: "Don't put so much pressure on yourself to know everything. Just roll with the punches. Take things as they come and build yourself a support system." 
Her future goals are teaching at a small Nebraska school, like the one she attended in Butte, Nebraska, and being a FBLA advisor. "I want to help students find their passions and help them grow as individuals and leaders."