How to Get the Most out of Your Academic Advising Session
Posted: October 29, 2019 8:00:00 AM CDT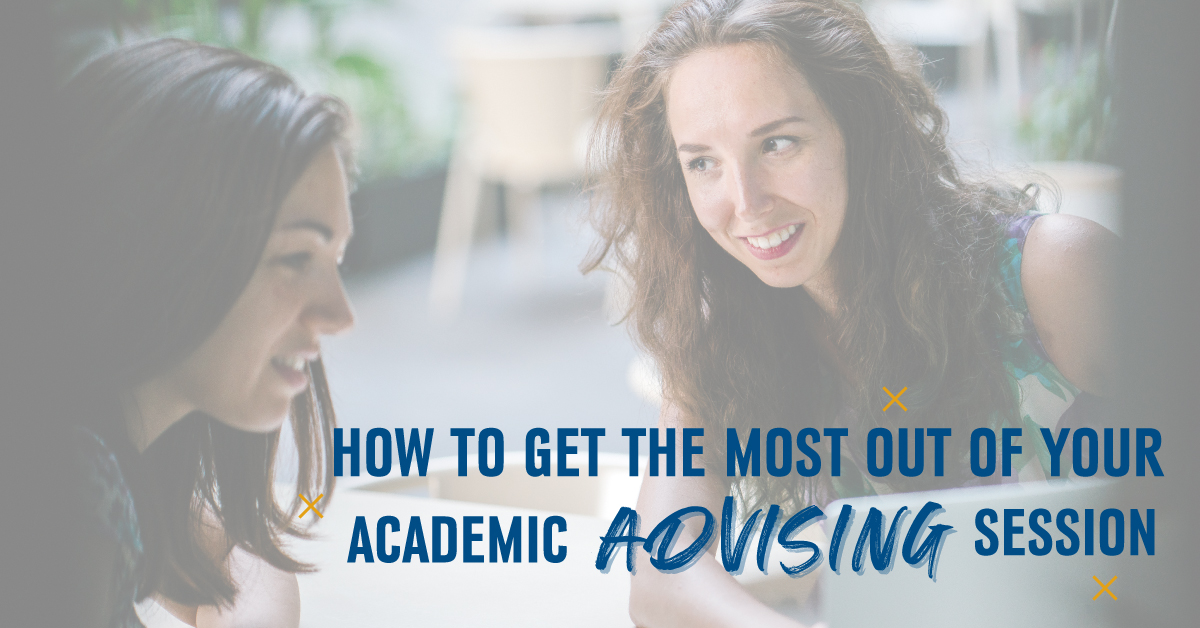 Academic advising is a crucial piece of your academic journey. Advisors serve students by providing key information about degree requirements, class availability and selection, campus resources, and career advice. While your advisor may be your go-to resource for all things academic, it is important to understand that you as a student are ultimately responsible for your academic progress. This means that you need to be actively involved in the advising process whether you are a brand-new or seasoned student. 
Getting the most out of your academic advising session may seem overwhelming. Fortunately, a little preparation can go a long way as you plan to meet with your advisor.
Ace your upcoming advising session by following these pieces of advice:
Plan Ahead and Understand Your Program Requirements

Do not wait until the last minute to reach out to your advisor about the upcoming semester. Schedule a time to meet in person or set up a time to discuss your plan over the phone. Once you have an advising time in place, begin to review the class schedule as well as your degree audit to create a list of potential courses to register for. Reviewing your degree requirements ahead of your advising session will allow you to be fully engaged with your advisor, and give you the opportunity to voice your opinion on courses you are interested in registering for.  
The advising period also serves as a time to let your advisor know if you have upcoming scheduling conflicts that may interfere with your normal class load. Upcoming work-related travel, life changes or transitions, and personal or family-related scheduling may be areas to think about before determining the number of courses that you should register for. Be realistic about your demands outside of your coursework and you will be set up for a successful semester.
Be Prepared for Registration
Login to your MyBlue account and take note of your upcoming registration time. Early registration begins October 28 for students who are currently enrolled in classes at UNK, although your specific time will vary based on your class standing and the last four digits of your NUID. General registration begins November 18 for all individuals admitted to UNK for the Spring 2020 term.  
It is also important to resolve any campus holds that will prevent you from registering on MyBlue. Your academic advising hold will be removed after you discuss your plan with your advisor, but review additional hold information listed on MyBlue (if applicable) so you can clear up anything that is outstanding before your registration time.
Ask Questions
If you have questions about your academic program, tentative graduation date, or future academic and professional goals, be sure to ask your advisor during your advising time. Writing your questions down ahead of your advising appointment will help to ensure that you obtain all of the information that you need to move forward confidently.
Be Flexible
Online courses typically fill up quickly, so even if you have a well-crafted registration plan after your advising session, be prepared to see that dreaded CLOSED symbol on a course or two as you register through MyBlue. Do not get discouraged if and when this happens – work with your advisor to see if there are any available department permits for the course. Your advisor is available to help you work through any registration obstacles or concerns, so be sure to communicate with this individual as you complete the registration process if needed.
Getting the most out of your academic advising session can make a noticeable difference in your success as a student. Though the process may seem overwhelming, preparation is truly the key to being actively involved and personally accountable for your academic progress.
Additional resources for online students may be found at ecampus.unk.edu.