5 Tips for Creating the Perfect Cover Letter
Posted: October 15, 2019 8:00:00 AM CDT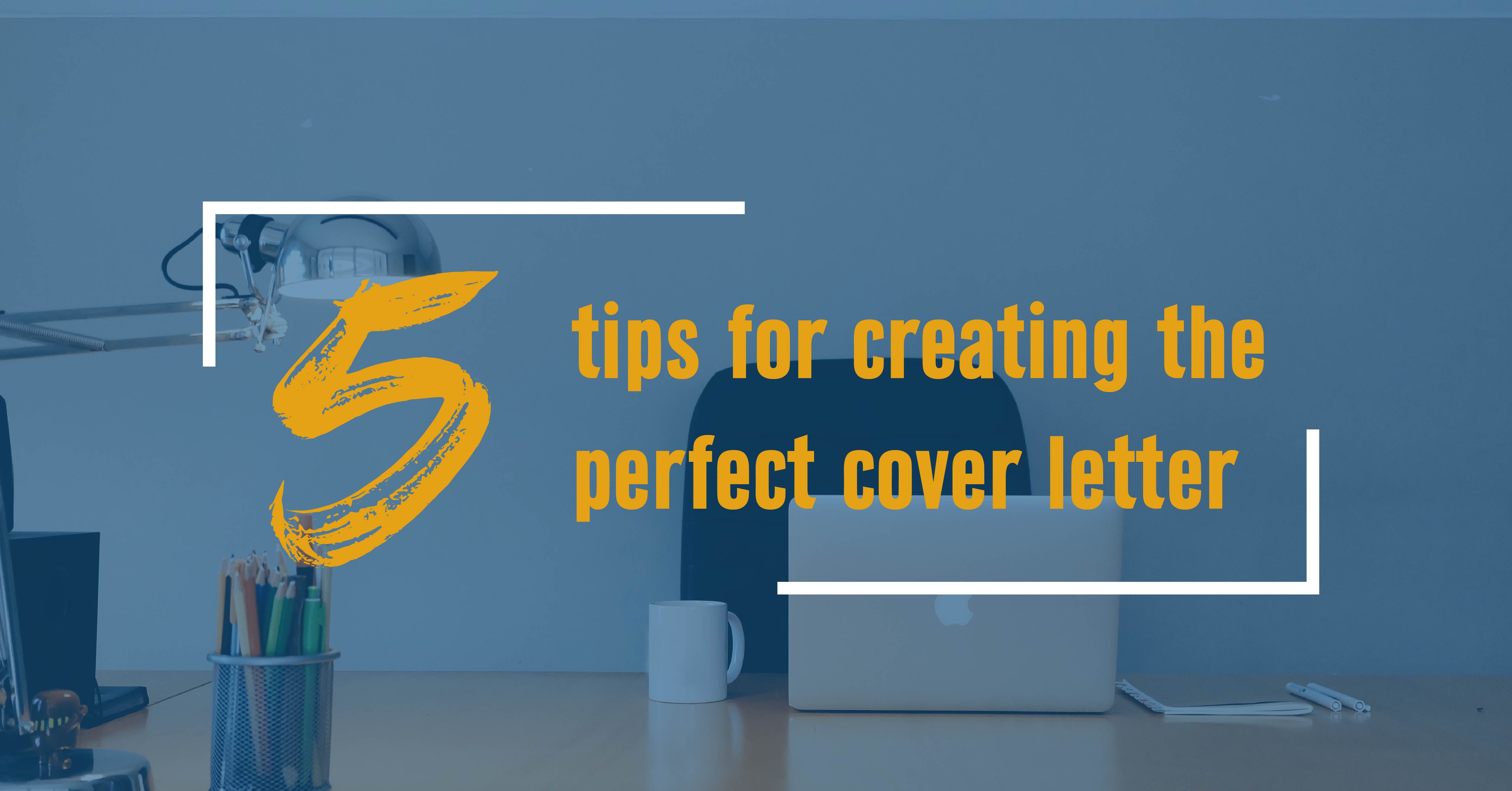 Itching to graduate and obtain your dream job? You realized though, your dream job wants you to write a daunting cover letter and you don't know how. Follow these five tips and it might not be as daunting as you initially thought:
Make your letter visually appealing.
When crafting your cover letter, its main purpose is to serve as an introduction and overview. It is not supposed to highlight everything you have done and every person who has walked in and out of your life. Try to keep it to one page and highlight the major events if at all possible. Also, when you're putting together your document, make sure and section off certain parts of your story into more manageable reading lengths. This will be a little less overwhelming for the person reading it.
Be upfront about why you want the job.
Be genuine and upfront about the job you are applying for. Being sincerely interested can take you further in the job process than other candidates when it comes to the selection process. Do you want to advance your career? Would this be a better fit for your skillset? Is this a way for you to transition into a new field? Ask yourself these questions before you write your cover letter so you know very clearly why you are wanting this job. Try to avoid any mention of a higher salary or negative reasons for why you are in the search for a new job.
Use keywords from the job description.
A lot of employers have fancy software that screen your application to make sure you are qualified for the job. It is always good to use buzz words and phrases that will essentially make you more memorable and stick with the reviewer when they are making the final decision. Take your buzz words and make them coincide with those words that were in the job description. This will show the reviewer you understand what the job entails, and they will be able to visualize you in this position.
Strengths and Weaknesses – They are both important.
Lots of employers will quickly pick out what you lack from their list of preferred skills from their qualifications page. Think of instances where there were experiences you encountered that could translate to this new position you are applying for. This way you are ready to tackle it when the question is brought up and shows you are ready to problem-solve, grow, and you are quick on your feet.
It's all in the details.
The individual reviewing your cover letter for a single job opening could possibly be reviewing hundreds of them at a time. Be sure to proofread your letter, and ask others around you to proofread it as well. They would be more than willing to look over your resume for you when you are looking for a job, especially your advisor or a professor you have connected with. They can see mistakes you might have missed, and they will be able to identify any sentences that are difficult to read or are unclear. If you deliver your cover letter as smooth as possible, employers are more likely to award you with the job.
View tips for writing your cover letter and resume. For other career-related services, check out UNK's office of Academic Advising and Career Development.