Your Future Starts Today at UNK'S Industrial Distribution Organization
Posted: September 12, 2023 12:00:00 AM CDT
Mitch Peters describes himself as "very connected with the students" at the University of Nebraska at Kearney while also being "connected to industry." For the members of UNK's Industrial Distribution Organization, this is a powerful combination. He is passionate about the industry, a passion that includes an understanding of the roles of recruitment, networking, and professional development in the lives of those who will one day become part of the distribution workforce.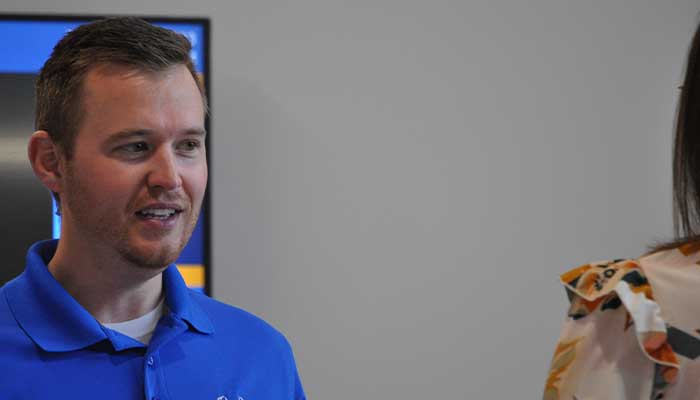 Peters, whose background as a campus recruiter for his previous employer makes it easy to connect with UNK students, enjoys his role as faculty advisor for IDO. As a professor at UNK, Peters is, for ID students, the "first person they have in the classroom" thanks to the introductory courses he teaches. 
According to Layne Hudson, the current Vice-President of Communications for IDO, "the professors are great" and "very involved with IDO." Hudson works hard "to make sure ID students are informed about all upcoming events and opportunities" available to them through this club. Students can expect a lot more than the meetings held monthly in Discovery Hall. There are special events held at least once a month. These include community barbecues, information nights, events at Brewed Awakenings, activities held off campus, bus trips to learn from industry partners, tailgating events, and on-campus career fairs.
For Peters, engagement is an important aspect of the full college experience for his ID students. His aim is to "develop them into" the professionals "they can see themselves (as) after graduation," but he also knows that his students "work hard Monday through Friday in the classroom" and that it's important for them to "take a step back" to have some fun. The wide variety of activities he helps plan as IDO's faculty advisor offers students the chance to know their professors on a more personal level.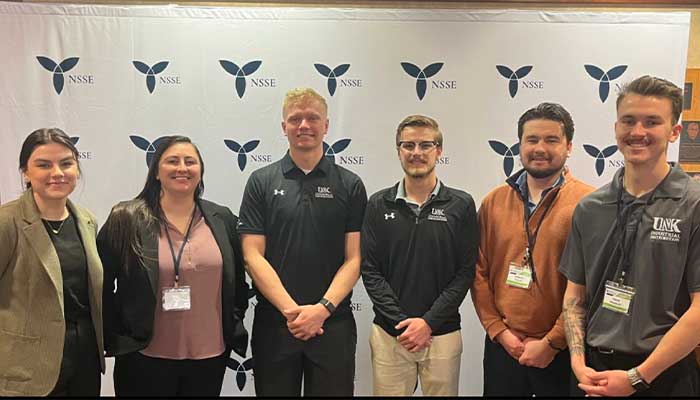 It's not only their professors that students need to connect with though. Peters stresses that another benefit of membership in IDO is the fact that it gets students "involved early, not only with other students but with employers." He shares that IDO does "everything for a reason" allowing students to "have their destinies paved" by the time they reach their senior year. Peters helps achieve this by taking away the "what if" factor for students by building their skill sets, offering them opportunities for career advancement, and making paid internships available to them.
Steven Garcia, who is the current president of UNK's IDO, shares that "the job placement within industrial distribution is second to none." He credits this distinction to the "professors who teach (the) classes, as they have all worked in some form of (an) industrial sales role prior to serving as faculty members." Garcia and Hudson both stress the need for UNK's ID students to start networking early. They share that the professors as well as members of IDO will do everything they can to help prepare students for their future.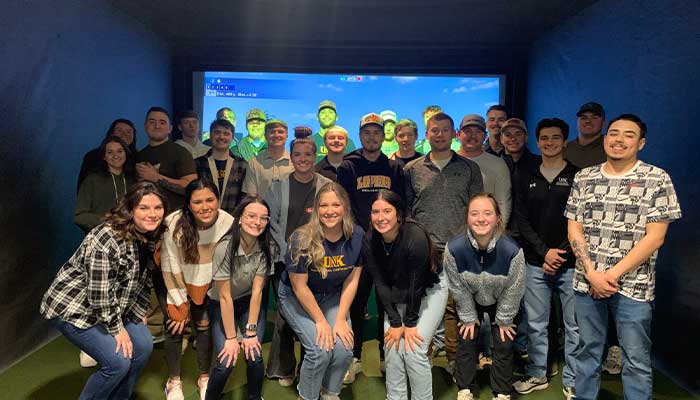 Peters wants UNK students to know that everyone is welcome at IDO. In fact, 2-3 times each semester, the club hosts information sessions in Discovery Hall to answer questions and showcase all the club has to offer. After all, he understands that there are "very few industrial distribution programs in the nation" and that "Kearney is definitely the most affordable of all those." He hopes to share this "rich history and track record" with future ID students. Anyone who would like to learn more about UNK's Industrial Distribution Organization can do so by visiting their website.