Building Connections through Instructor Presence
Posted: September 7, 2023 4:00:00 PM CDT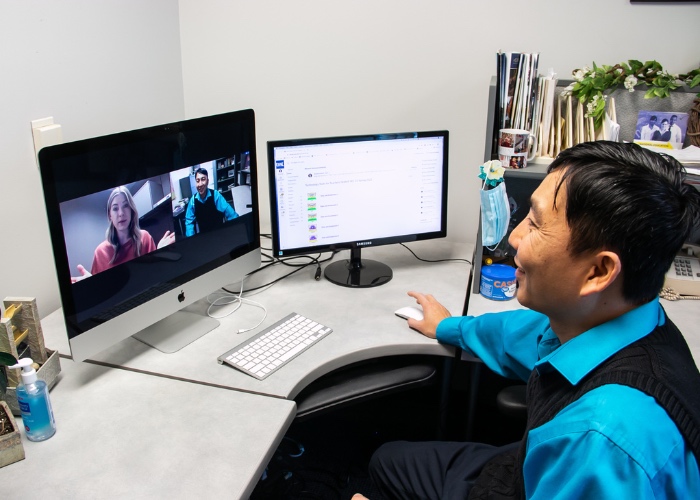 Instructor presence simply means "being there" in your course. It refers to the active and visible involvement of the instructor in an online educational environment. It is a crucial aspect of effective online teaching and learning, as it helps create a sense of connection, engagement, and support for students. Online courses require intentional efforts to establish a strong instructor presence.

It is easy for students to feel isolated or disconnected from their instructors and peers in an online course when structures are not put in place to promote interaction. According to research, when faculty engage and participate frequently, it can produce a positive impact on student satisfaction and retention in online courses. (Garrison, 2007; Anderson & Elloumi, 2004; Shea, Pickett & Pelz, 2003).
Three Types of Presence
1. Social
One of the best ways to launch an online course is to plan for social presence.  Social presence is achieved by faculty and students projecting their personal characteristics in their interactions, so they become 'real people.' (Garrison, Anderson, Archer, 2000, p. 89).
2. Teaching
Teaching presence is done before and during the course term. It involves all the preparation (syllabus, assessment plans, etc.), monitoring, mentoring, questioning, and shaping of the growing knowledge of learners in a course.
3. Cognitive
Cognitive presence can be defined as the "extent to which the professor and the students are able to construct and confirm meaning through sustained discourse (discussion) in a community of inquiry," (Garrison, Anderson, Archer, 2000, p. 89). It is similar to social presence but instead of connecting via personal characteristics, you want your learners to connect via their ideas, thoughts, beliefs, or cultural influences.
Establishing Instructor Presence
Instructors can build a presence and create an engaging learning experience with instructional strategies and technologies. The following strategies and tools can help build and maintain a strong online instructor presence.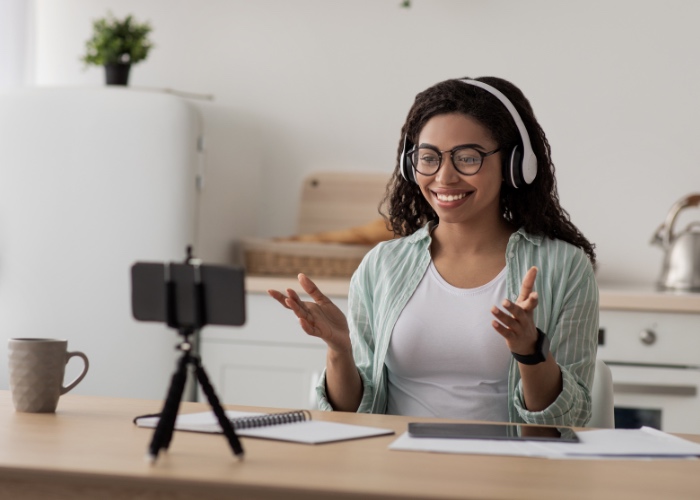 1. Create video-based content
Videos can help convey emotions, facial expressions, and enthusiasm that might be lost in text-based communication. At the beginning of the course, create an introduction video to welcome students and provide an overview of the course structure, objectives, and expectations. This personal touch helps students feel connected to the instructor. Weekly announcements and module overviews can be presented in video format, as well as short lectures to supplement reading materials. 
Recommended Tools:
Practical Tips:
Share personal information.
Keep it short - under three minutes for introductions and under ten minutes for other content. Long lectures should be made into series.
Do not go for perfection; students relate to mistakes.
Add interactive elements to videos to increase engagement.
Add captions for accessibility.

2. Make your syllabus engaging
An engaging syllabus such as the liquid syllabus is a web-based course syllabus written in a supportive tone and is accessible and mobile-friendly. It is intentionally designed to welcome and support students. Students are greeted with a brief introductory video, creating a humanizing element that helps students feel welcomed by the instructor. The liquid syllabus is typically sent to students before the course start date and serves as a welcoming guide, an opportunity to make a good first impression, and helps ease student anxiety. The engaging syllabus is not meant to replace the traditional syllabus but rather to supplement it.
Examples of a Liquid Syllabi
Recommended Tools:
Google Sites
Genially
Piktochart
Canva
Top Hat


Practical Tips:
Language matters - Use a warm/friendly tone when communicating. For example, "I welcome you to contact me outside of class and office hours," instead of, "If you need to contact me outside of office hours..."
Include a brief (2-3 minute) welcome video.
Front-load frequently accessed information, e.g., required textbook, assignment policies, grading scale, etc.
Streamline content by using images, links, charts/graphs, and icons to supplement text.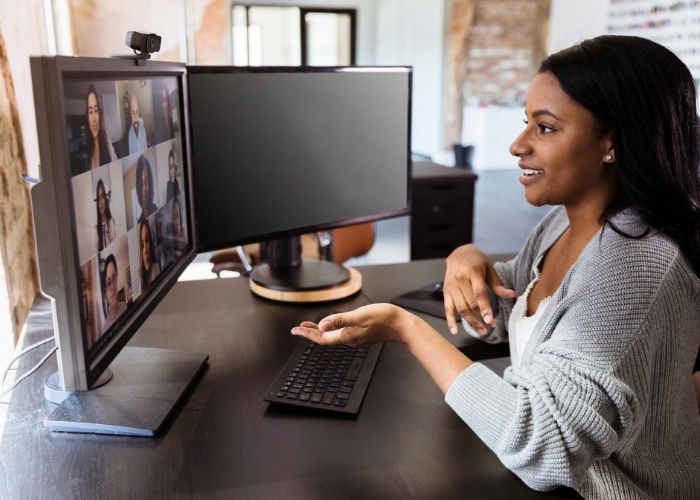 3. Don't be afraid to make yourself available
Online courses are commonly delivered in an asynchronous format, meaning there is no real-time interaction with students. However, incorporating optional synchronous sessions in online courses enables students to engage with the instructor and their peers in real time. Research studies have consistently shown that synchronous sessions in online courses enhance students' sense of community and social presence. In addition to optional synchronous class sessions, activities that facilitate real-time collaboration can be powerful.
Recommended Tools for Synchronous Sessions:
Recommended Tools for Real-time Collaboration: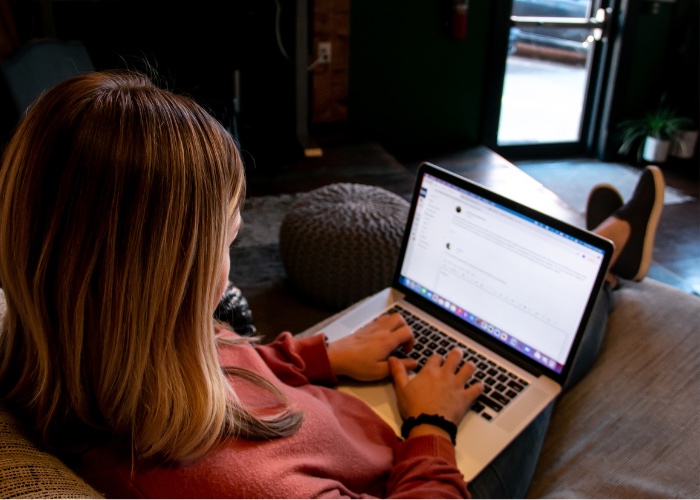 4. Participate in discussion activities
A discussion forum serves as a virtual platform for instructors and students to establish connections and engage in meaningful conversations. By actively participating in student discussion forums, demonstrating proper discussion etiquette, sharing your perspective on each topic, and responding to student queries, you convey care and support to your students, fostering trust and rapport.
Recommended Tools:
VoiceThread
Canvas Discussion Board
Padlet
Miro


Practical Tips:
Be present, not dominant. Actively participate, without dominating the discussion.
Share your insights, perspectives, and additional resources in response to students' posts. This shows that you're actively engaged in the conversation.
Respond promptly to students' contributions. This demonstrates your commitment to their learning and encourages ongoing interaction.
Provide personalized feedback on students' posts. Acknowledge their ideas and ask follow-up questions.
Incorporate multimedia elements like videos, images, or audio recordings to enhance your responses and provide varied learning experiences.