How an Internship Helped Carter Franklin Decide His Future Career Choice
Posted: February 21, 2023 12:00:00 AM CST
"Prior to my internship, I was actually considering changing majors," Carter Franklin said. An accounting student at the University of Nebraska at Kearney, with a minor in marketing/management, he wasn't sure how his class work applied to an accounting position. Nor was he sure about accounting as a career choice. "I found accounting semi-interesting, but I had doubts," he admits.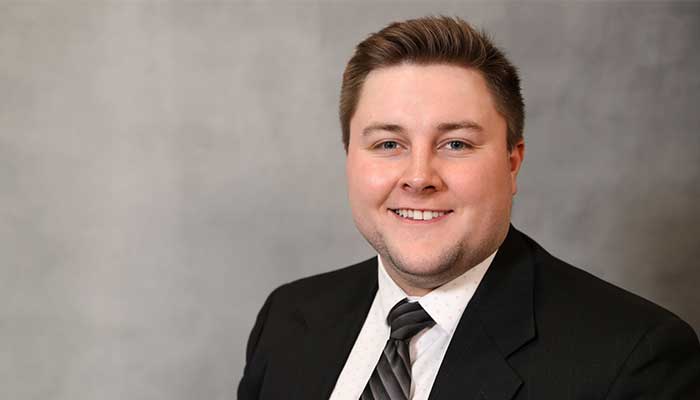 Then Carter did a 12-week internship at Lutz in Grand Island during tax season. "I was able to look back and say, 'I have done this before in class and this is why the professor wanted us to do it this way rather than that way.'" It was like a light came on for Cater, and he was seeing the payoff of what he was learning at college. "I used something from my tax class to help a client. It was a class I thought I would never use." 
While Carter decided to apply for an internship to set himself apart from other students and get a competitive edge, he also wanted to decide if after taking all the accounting classes for his major, public accounting was something he would enjoy. "Homework is basically a hypothetical. But the internship helped me see the bigger picture and realize this is the degree for me." 
Carter said, "I'll probably be seeing the positives for the next 10 years from this internship." Some advantages he received were:
Applying coursework to real life situations
Making connections with co-workers and staying in contact with them
Deciding on his career direction
Gaining confidence and developing critical thinking skills
Implementing good habits and becoming more structured
Bolstering his resume with experience
Expanding his mind to different careers which accountants can pursue
Being asked to return and intern for next tax season  
At Lutz, Carter interned as a public accountant doing tax returns. "I started with c-Corp and s-Corp returns, with the primary clientele being in the medical and agricultural industries." He also saw that taking an auditing class would be helpful and how doing so will open him to different industries within accounting. He hopes to do an auditing internship next summer.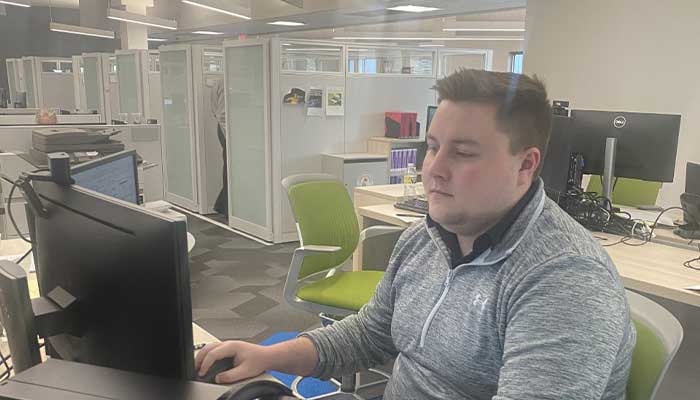 The hardest thing during Carter's internship was the initial learning curve. "I wasn't sure I could do tax returns every day for the season. But then I did some. It started making sense and I started gaining confidence." The highlight was his first client call. "I was pretty nervous and typed everything out and read it pretty monotone." But he learned from it and saw that "you can be personable with your clients, and they like that."
Carter also saw that because accounting majors deal with every aspect of a business and take so many other courses, like finance, marketing, ethics, and HR courses, they have a variety of other career options they can pursue. "There's a lot of plusses to accounting, but the biggest one is knowing so much about businesses outside of accounting." Carter said 50% of recruiters reaching out to him are outside of accounting and include supply chain and statistic companies, and consulting firms. "An accountant may work in their field for a few years," Carter said, "then move to HR or marketing or somewhere else until they find the perfect job fit."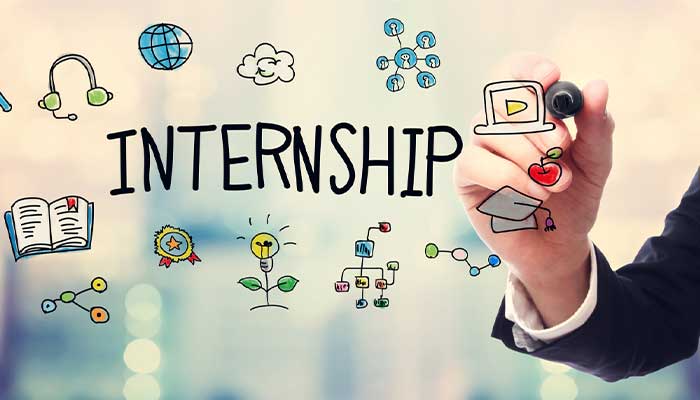 His advice to students concerning doing an internship is to just do it. "It sounds scary but there is a reason why they are important. They give you experience and provide data about your career field." In fact, according to Janice Woods, Associate Director at the UNK Business and Technology Career Center, 93% of recent UNK business and technology students who have done internships reported that the internship was an important part of their degree program. "These students can attest that on-the-job learning reinforces classroom learning. They also get to know a company and its culture from a first-hand perspective." She reported that last year, 82% of students in the business and technology internship program said that they would consider a full-time position at their internship company upon graduation.  As Carter shared, "My internship gave me more motivation with my classes and gave me something to look forward to after college."
Besides encouraging students to do an internship, Carter encouraged students to reach out to their professors, who often have experience in academia and the professional world. "Don't forget upperclassmen," he said, "we're the ones you will be working with, and we want to see you succeed. Ask questions and use the experience of others." 
Carter, who graduates in December 2023, says he's the kind of person who can walk into a room and talk to anyone. He was happy to discover that this skill was also important in accounting. His internship "debunked the idea that an accountant is just in a cubicle all day on a computer not talking to anyone." He also likes helping people and sees being a public accountant as furthering that goal. "I figure as an accountant I can help people save money, which is a big help for most people."