Jenn True: A truly outstanding principal and Loper
Posted: January 4, 2023 12:00:00 AM CST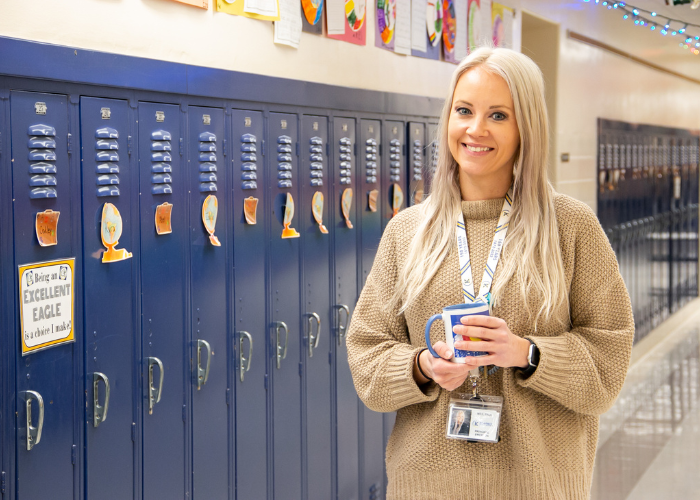 Jenn True, Emerson Elementary Principal and University of Nebraska at Kearney graduate was recently awarded the 2022 Outstanding New Principal of the Year Award from the National Association of Elementary School Principals. 
 
While this award proves she has led her building with excellence, being a principal wasn't always the career path True had in mind. 
 
"I always had the concern that I wouldn't want to become a principal because I would miss teaching. I thought I would miss the relationship with kids and having my own classroom," admits True. "But when you become a principal, you get to do all those things but on a larger scale. You get to see the kids go from kindergarten through 5th grade. You get to have relationships with the teachers. It's just as good as being a teacher but better. I feel like those relationships are that much stronger and I feel like UNK did a great job of preparing me for that journey." 
 
True first graduated from UNK in 2007 with her bachelor's degree in Early Childhood Unified, Elementary Education. Then again in 2012 with her master's in Reading PK-12 M.A.Ed. and finally in 2018 received her School Principalship PreK-8 endorsement.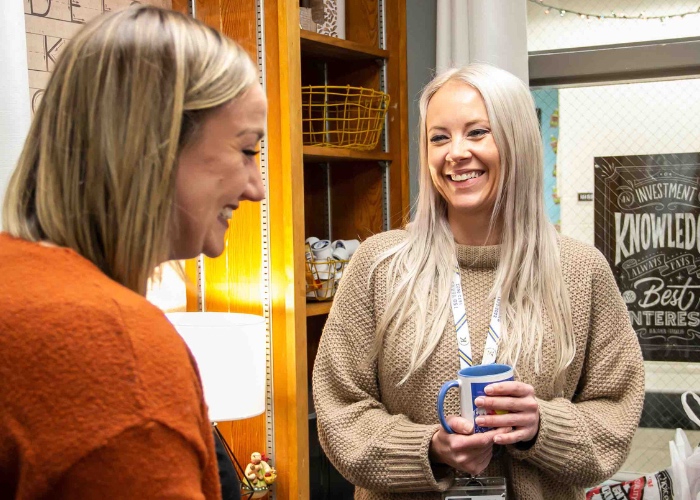 "I really enjoyed my undergraduate, so when I got my master's, I already knew a lot of the professors," True said. "It was also all online, which was nice. As a new teacher and new mom, I could complete all that without needing to go in-person, which was great. When I got my principal endorsement, I never thought about going anywhere else." 
 
True states that her education and the professors at UNK both prepared her for the daily life of an elementary principal.  
 
"For my principalship, I ended up enjoying it a lot more than I thought I would. It was all very applicable to my role, even as a teacher. It wasn't a lot of fluff. I truly feel like what I was learning I was then going to be using in my future role as a principal. It was just all very applicable to what I am doing now," True said. 
 
To complete UNK's School Principalship, PreK-8 or 7-12 Master's Degree, Specialist Degree, or non-degree endorsement, a student must complete an 80-hour internship with a school to observe administrative professionals. True says this experiential learning is just as important as the coursework because it allows you to build your professional network. 
 
"It was a great experience to get into the schools and get to know principals and get to see the behind-the-scenes part of being a principal that you wouldn't have seen in a textbook or in class," True said. "What's cool is, the professors I worked with, I still have those relationships. So, we do a lot of partnering with UNK here at Emerson." 

 
True was awarded the 2022 Outstanding New Principal of the Year Award at an awards banquet at the State Principal Conference with Nebraska Council of School Administrators in Lincoln, Nebraska. True describes it as a fun, exciting, and humbling experience. 
 
"When I accepted it, I was standing in a room with lots of principals that I admire," True said. "To stand up and accept something that is very honorable was just very humbling because I wouldn't be where I am today without the people who influenced me."