Kindness a central theme of Dr. Kim Carlson's academic experiences
Posted: September 12, 2022 12:00:00 AM CDT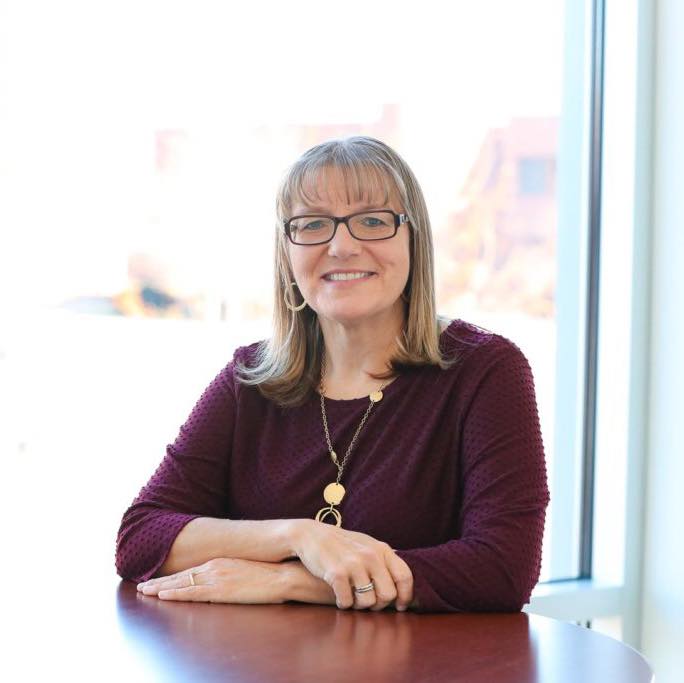 "Be kinder than necessary," her favorite quote reads, "for everyone you meet is fighting some kind of battle." Dr. Kim Carlson is no stranger to kindness, and as a professor and co-chair of the Biology Department, she can attest to the impacts of this quality on a person's career and life.
The 2022-2023 school year begins Carlson's 20th year at UNK. She obtained her Bachelor of Science and Master of Science in Education degrees from Kearney before earning her PhD from the University of Nebraska-Lincoln in 1998. Throughout her educational experience, the one thing Dr. Carlson wished she had known as a student was the importance of having helpful, caring, and considerate mentors and colleagues.  
"My experience as a master's student would have been a disaster if Dr. Paul Twigg, who was a member of my committee, didn't step in and help me out," Carlson said.  
Twigg assisted Carlson with preparations for the GRE. His wisdom and guidance even provided her with additional terms she uses frequently in her lexicon: "I have him to thank for the words 'boon' and 'plethora' in my vocabulary," Carlson said.  
Having good committee members also made a difference for Carlson. "My PhD committee members were great and very supportive! I always felt like I could go to them for anything." 
In addition to helpful committee members, Carlson stressed the importance of finding a high-quality mentor. "My PhD mentor was phenomenal," she raved. "He spent a lot of time working with me and training me. Not only to become a good scientist but a good person." The genuine ability of Carlson's mentor to assist her with her goals has also led to research collaboration. With her mentor now retired in Australia, Carlson can "still count on him and do research projects with him," something that may not have happened if she had had a different mentor.  
The kindness and influence of others along her educational journey propelled Carlson toward her greatest academic achievement: earning a PhD in Genetics, Cellular and Molecular Biology. Collaboration in the field also awarded her what she considers "a close second" in her educational achievements: the patent for an HIV-related gene that was ultimately used to help treat HIV.  
This understanding of the value of great mentors and committee members has also given Carlson her own mentorship opportunities. "My favorite part of my job is teaching, which includes mentoring undergraduate and graduate students," she said.  "I love to work with them, get to know them on a different level, and…watch as they get excited about something they are working on. It is so much fun to see that excitement." 
Carlson not only serves as a mentor for students, but she also contributes to her field, to her community, and to her campus through her service on various boards and committees.  
"I love service," she said simply.  
From the Open Educational Resources committee to the Nebraska Cures statewide service activity and its Nebraska Women in STEM initiative board, Carlson advocates for students, for education, and for women in STEM.  
The kindness others showed Carlson marks her educational journey, and the kindness she continues to show others demonstrates this, as evident in her email signature: "Be kinder than necessary, for everyone you meet is fighting some kind of battle."