Q and A with Landon Lueshen
Posted: August 18, 2022 12:00:00 AM CDT
Q and A with Landon Lueshen
by Theresa Boedeker
Landon Lueshen is joining the University of Nebraska at Kearney's Department of Accounting, Finance, and Economics. He enjoys connecting with others and brings 15 years of corporate experience to his position.
Not only did he received his BA in Business Administration with an Accounting Emphasis and his Master of Business Administration from UNK, but some of his former classmates teach at UNK. This time, though, he won't be a student. He will be a Lecturer in the Department of Accounting, Finance, and Economics.
What is one thing no one could guess by looking at you?
I am a twin. We are not identical. And we are complete opposites.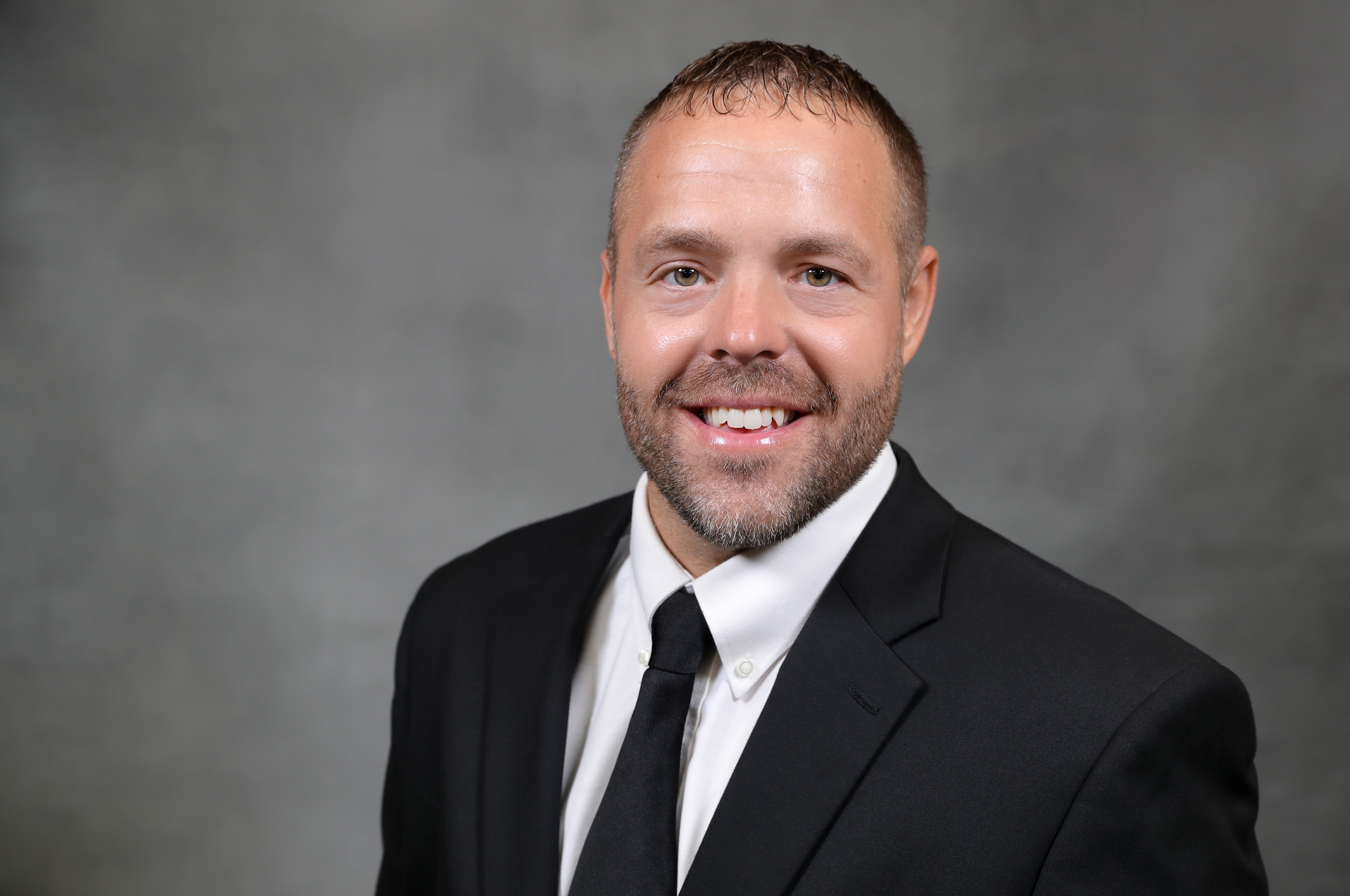 What corporate experience will you bring to the classroom?
From 2006 to 2021, I worked at Eaton Corporation, starting as a Financial Accountant. Every two years I moved into a different position and ended as Plant Manager. My goal is to help students understand the real world and be prepared to start working when they graduate.
What do you do for fun?
I have seven children and enjoy going to, supporting, and helping them with their sporting events. We enjoy the outdoors as a family: camping, going fishing on the boat, and just having fun outside.
Why did you choose accounting?  
In high school I took accounting and hated it. I figured I would take culinary arts or computer science. At college I started with general studies and was getting into computer science. I took an accounting course and it just made sense. I enjoyed it. I took another, and just kept taking more.
How would others describe you?
Personable. Direct. Fun.
Why are you excited to teach at UNK?
As a student here, I enjoyed the smaller classrooms, the connections with students and professors, many of which I still have. I want to provide that for my students.  
I hear connecting with others is important for you.
At Eaton there were 500 employees and I made it a goal to know everybody by name. That's important to me. I am somebody who wants to get to know you, learn about you, see how I can help you, and how we can work together.
What is something important that doesn't show up on your resume?
Putting forth the effort, having the right attitude, and seeing the positive side. Then throw in some fun. These helped me in my career.