ROTC Takes 3rd in Ranger Challenge
Posted: March 10, 2021 12:00:00 AM CST
For the first time in 11 years, UNK's ROTC fielded their own Ranger Challenge team and brought home the 3rd Place trophy.
"I'm very proud of Cadets," said Captain Damien Cullen, Department Chair for Military Science. The Fall 2020 competition, held in the last week of February due to COVID rescheduling, resulted in the first time this team has placed since 1993. The difficulty has been having a high enough number of local ROTC or national guard students to compete on our own," explained Cullen.
 2010 was the last time that UNK ROTC competed in the Ranger Challenge with their own team. This year's team consisted of seven scholarship ROTC or army national guard students, 4 women and 3 men.
 Reed Sims
Rachel Proehl-Thompson
Addy Hergenrader
Anthony Vanderbeek
Sam Gustafson
 Kelsey Blum
Maddy Hinze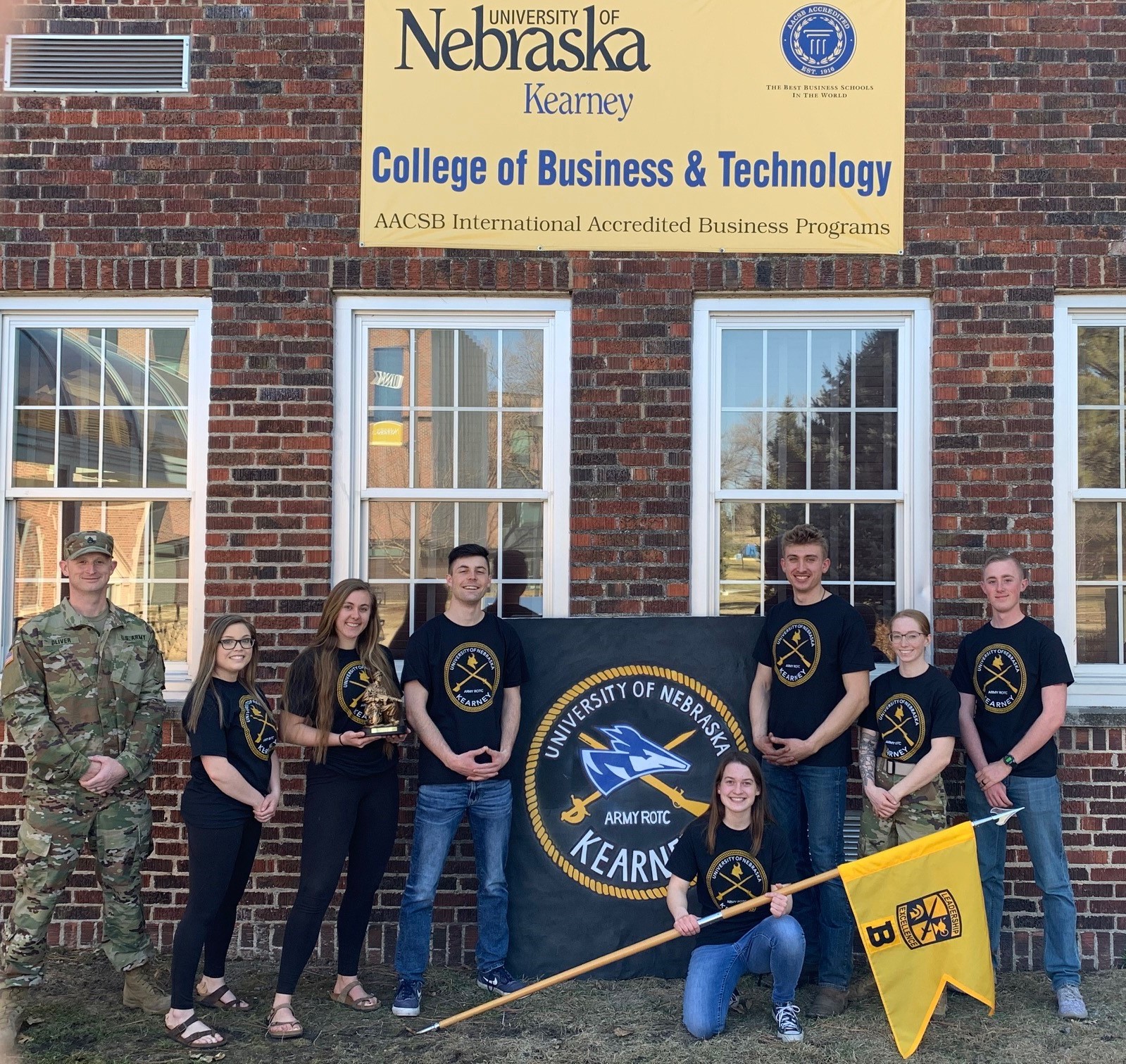 "Everyone feels great about putting the UNK ROTC program back on the map for where to find quality leadership and education," Cullen concluded. For more information on the ROTC program and Military Science, please visit: www.unk.edu/rotc or find them on social media.
 Facebook: @unkrotc
Instagram: unkarmyrotc