New Inductees to Beta Gamma Sigma
Posted: March 1, 2021 12:00:00 AM CST
Beta Gamma Sigma, the academic honorary for AACSB accredited schools, is inducting another cohort of CBT's finest students. Recognized as having competed in the top ten percent of all CBT students, we are excited to announce the 2021 inductees.
The Induction Ceremony for these students is scheduled for March 19th at 4 pm in Discovery Hall. Due to COVID restrictions, attendance limitations are in place. If you are interested in watching the ceremony, a webinar will be available. Please contact Stacy Darveau, darveausl@unk.edu, to be notified with this information.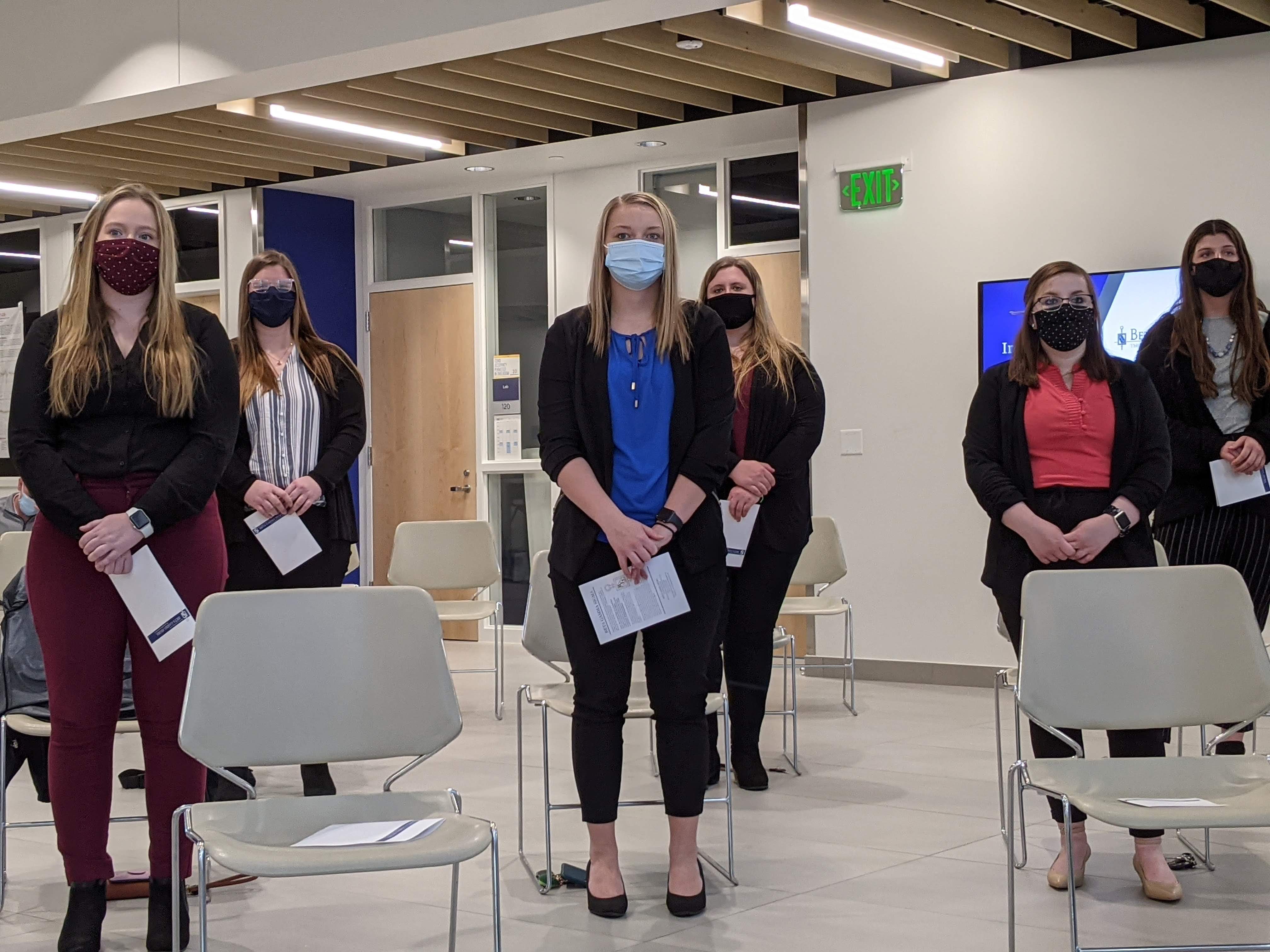 The students who were newly inducted are as follows – 15 undergraduate and 7 graduate students.
Undergraduate
Sarah Elizabeth Barfknecht
Rina Pokharel
Larren Dalaney Fear
Zach A. Ciboron
Jacob Robert Wayman
Morgan Anderson
Cameron Barnes
Jaden Daniel Engen
Elijah Frasher
Julie Leigh David
Tyler Dean Heiss
Kadie Lynn Thelander
Samantha Jo Moss
Sara Marie Barnes
Drew Ann Morrow
Graduate
Justin Gipe
Andrea Kriger
Garrett James Perlinger
Kelsey Clare Hassenstab**
Taylor Marie Jaeger**
Jantha Leanne Jamison
Madeline Mae Brown
 **Student was inducted as an undergraduate student as well at UNK. Student's designation will be Masters 2nd Recognition.