Accessible, Engaging, Ranked: UNK Listed Among Nation's Best Online Graduate Education Programs
Posted: February 2, 2021 8:00:00 AM CST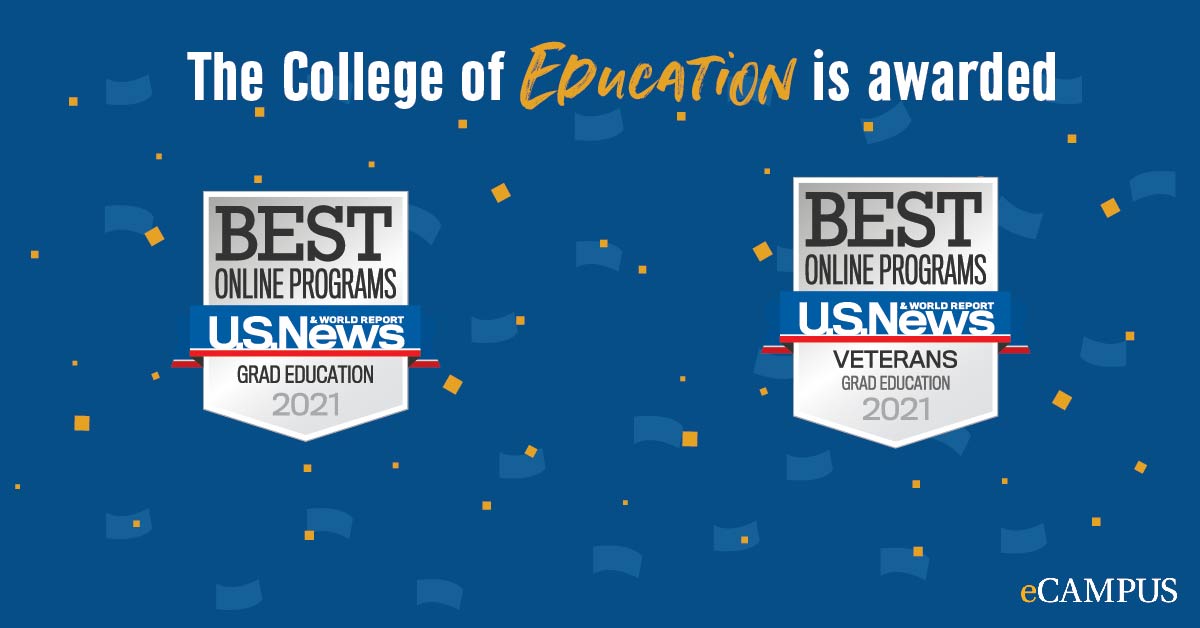 U.S. News and World Report has once again ranked UNK as one of the best institutions in the country for students pursuing an online graduate degree in education, during a year that highlighted the importance of online learning. The recently released rankings place UNK's online graduate education programs in 27th place out of 317 public and private institutions. In addition, the University was placed on the list of "Best Online Master's in Education Programs for Veterans," due in large part to the diligent work of UNK's Office of Military and Veterans Services.
The following performance indicators were used to establish UNK's education graduate program ranking: student/faculty engagement, student services and technology, faculty credentials and training, peer reputation and student excellence.
How do UNK's online graduate students benefit from these areas? Take a closer look:
Student/Faculty Engagement – an engaging, interactive educational experience enables students to benefit from accessible and responsive instructors, in addition to enhancing their professional teaching strategies through collaboration with peers.
Student Services and Technology – the incorporation of diverse online learning support services paired with institutional services in the areas of career development, military and veterans, and financial aid allow students to attain high levels of academic, professional and personal success.
Faculty Credentials and Training – students obtain personalized instruction from highly qualified faculty who are passionate about maximizing effectiveness in the classroom.
Reputation and Student Excellence – current and potential employers recognize the value of an online graduate degree in education at UNK, based on the institution's unparalleled reputation and legacy that alumni carry throughout their education careers.
Learn more about the U.S. News and World Report ranking or explore UNK's online education opportunities to find the program that will advance your career as an educator.