UNK Launches Online B.S. in Applied Health Sciences
Posted: June 3, 2020 8:00:00 AM CDT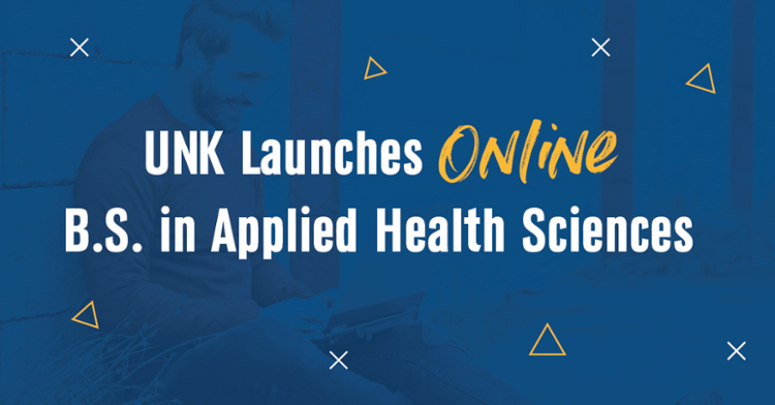 Starting this fall, professionals with associate degrees in health-related fields will have the opportunity to advance in their careers with the University of Nebraska at Kearney's online B.S. in Applied Health Sciences. This online degree completion program is designed to provide a seamless transition to a bachelor's degree through a 2+2 transfer process.
This online program will not only provide career advancement opportunity, but it will also meet current and future workforce demand. According to the U.S. Bureau of Labor Statistics, healthcare occupations are projected to grow 14 percent from 2018 to 2028, a much faster rate when compared to the average for all occupations.
Peggy Abels, director of health sciences at UNK, says the individualized curriculum will give "…students the ability to create their own experience" by selecting courses that will allow them to reach their specific goals. "Some may want to further their careers in their current position, advance on the pay scale, move into management positions, or perhaps change careers. Other students may need to finish a bachelor's degree and the prerequisites to move on to another health science professional program, such as medical school or physician assistant programs. The individualized approach of this program allows students to design a curriculum to meet their needs," said Abels.
An internship in health sciences is available for students looking to gain practical experience. "This enables students to intern and work in a healthcare facility to further explore career options as part of their program," said Abels.
Students can expect to complete the online program in as little as two years, depending on the number of credit hours completed per semester. Program graduates will be equipped with a competitive edge for career advancement or additional education.
Learn more about the online B.S. in Applied Health Sciences, or contact eCampus at 1.800.865.6388 or ecampus@unk.edu to take the first step toward your degree.