Supporting College Student Success
Posted: March 10, 2020 8:00:00 AM CDT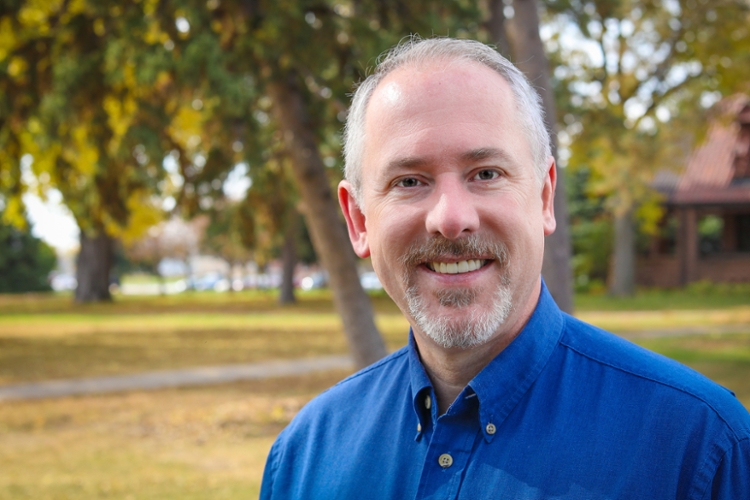 Student affairs professionals must demonstrate a range of expertise to offer the support and encouragement that college students need. Those who have the greatest impact in the field, however, also recognize and employ strategies that empower students to thrive in a college setting and beyond.
UNK's online M.S.Ed. in Higher Education Student Affairs equips current and aspiring professionals with the knowledge and skills that are key to effectively supporting college students toward success.
Dr. Matthew Mims, professor and program director, shares about UNK's Higher Education Student Affairs degree and his role in facilitating success for students in the program:
Tell us about the Higher Education Student Affairs program. Who is the program designed for?
The Higher Education Student Affairs (HESA) program is designed for students entering the profession or those who have worked for a few years and want to look at advancement in the field. We train professionals to serve in many offices ranging from housing, admissions, to advising. Our program is focused on giving students a strong understanding of communication skills and the theoretical knowledge to be effective professionals who apply theory to practice.
What inspired you to study and teach in the field of higher education student affairs? Has it always been your career path? 
I knew that I wanted to help people, so I had a natural progression from teaching then moving right into the student affairs field. I have worked in a variety of positions from housing, to coordination of leadership development, advising students, scheduling tutors, and being the Assistant Director of Residential Life. I am also a licensed professional counselor and certified school counselor, and for the past 34 years I have worked mainly with students aged 18-26. I am a life-long learner.
How has your professional experience in the field enabled you to lead the program?
I had some great training and wanted to provide future professionals with a strong theory base, good counseling skills, and an understanding of student development so that they could influence students to find success in colleges and universities—big or small, public or private.
How would you describe your interaction with students?
I enjoy communicating with our students and getting to know them as professionals and on a personal level. Through hosting live discussions, online chats, and experiential learning, I want to be a role model for how our students need to interact with those on their campus or in current jobs. The relationship begins when they apply to our program and never ends as we are always here for consultations. It is also wonderful to see our alumni at a conference or read of their accomplishments as we each grow up.
What is the most gratifying part of your job?
I love the 'a-ha' moment that students have when they can see what we talked about in class happen in daily interactions. I often challenge students to expand their perspectives through stories and it is great to have them share with me about a specific student that they were able to help using what they have learned in our program.
What's the most interesting thing in your office?
I am very purposeful with what I have in my office because I think that it signals the topics that can be discussed with me. You will find a wide variety of books about gender and sexual expression, items and books representing different religions and philosophies, and many colorful and cultural items from the wide variety of universities and cultures that I have visited in other countries. Of course, there are a few textbooks as well.
Is there anything else you'd like to add about the Higher Education Student Affairs program at UNK?
We have a great group of faculty with doctoral degrees that have had a wide variety of work experiences that inform how and what they teach in the classroom. Each faculty member has worked in the departments or environments where their students will find future employment.
Are you ready to strengthen the support you provide to students at your college, or are you ready to enter a new profession? Apply by March 15 to begin your Higher Education Student Affairs degree in Summer 2020, or contact us at ecampus@unk.edu or 1.800.865.6388 to learn more.