Social Work Month 2020: Generations Strong
Posted: March 5, 2020 9:30:00 AM CST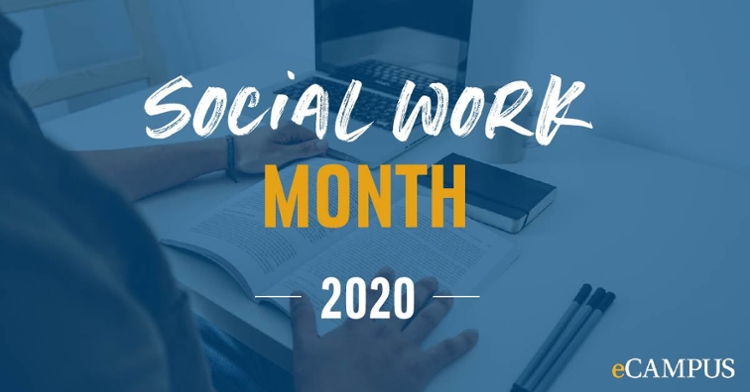 Social work is one of the fastest-growing professions of the twenty-first century. According to the U.S. Bureau of Labor Statistics, the field is expected to grow at a much faster rate than other occupations over the next ten years.
Every March, a spotlight is placed on social workers during National Professional Social Work Month. This celebration provides the opportunity to highlight the important contributions that are made by social workers within our society. This year's theme for Social Work Month 2020 is Social Workers: Generations Strong. The theme aims to honor the work of social workers past and present, as well as the positive impact that the profession has had on our society for generations.
Social work is believed to be more than a profession. Those working in the field are often compelled by a personal mission to create a more compassionate, ethical, and inclusive society. In order to accomplish this task, social workers must be equipped with the knowledge, skills, and values that will allow them to serve our diverse society effectively.
At UNK, the Department of Social Work prepares students to become competent social work practitioners by providing:
Instruction in core competencies for beginning generalist social work practice that enable students to work with individuals, families, groups, organizations, and communities.
Training on ethical and professional behaviors which incorporate the knowledge, skills, values, and cognitive and affective processes of the social work profession.
Education on evidence-based practice with diverse and marginalized populations.
Preparation that future practitioners need to engage in research informed practice and practice informed research.
Graduates of the online Bachelor of Science in Social Work obtain the training and qualifications that are necessary to serve and strengthen their communities as generalist social workers.
As the month of March begins, UNK eCampus would like to honor the graduates of social work programs and also the faculty and staff who educate, encourage, and advocate for those who want to make a positive impact on our society each day. We are truly grateful for your passion and dedication to service.   
Are you ready to join the next generation of social workers? Learn more about the online B.S. in Social Work or online Minor in Social Work programs at UNK, or contact us at ecampus@unk.edu or 1.800.865.6388.