A Degree That Translates Globally
Posted: February 11, 2020 11:00:00 AM CST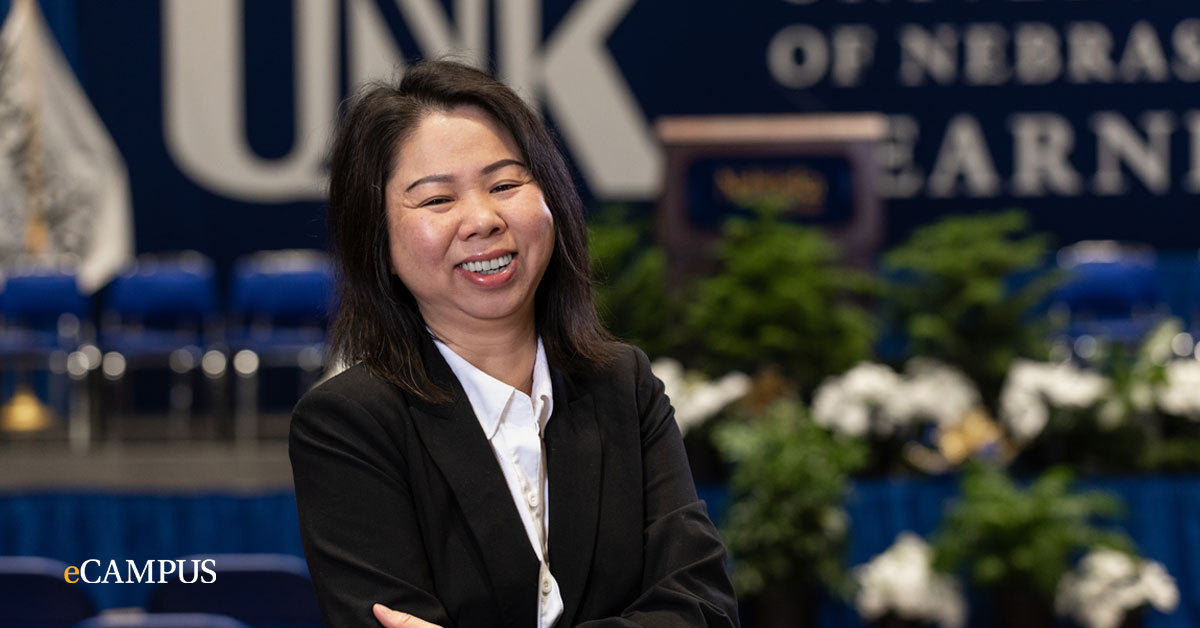 Cam Chau's journey to the University of Nebraska at Kearney (UNK) began over 8,000 miles away in Vietnam.
As a planning executive who coordinated supply chain management activities within a multinational company, Cam was expected to track societal changes, economic trends, technology advancements and regulatory factors that would have an impact on the business. Even with the robust practical knowledge and skills that she acquired after years of experience; Cam knew that an MBA degree would enhance the qualifications she needed to continue to elevate her career.
Cam decided that UNK's MBA program would be the right fit after a visit to Kearney in 2015. "I believed I would gain the knowledge that I needed from the MBA program at UNK, where I [would] not only learn from the books, but also from the practical experience of the professors and fellow students. Moreover, I wanted to improve my leadership skills through class projects as well as access to an extensive business network," she said.
Shortly after beginning the MBA program, Cam was able to build upon the expertise she gained in the professional world. Her professors were approachable and offered valuable advice and constructive feedback. Like many online students, Cam felt that the biggest challenge in pursuing her education online was time management. By remaining disciplined and taking her online coursework seriously, she was able to prioritize and complete assigned tasks successfully.
Throughout the program, Cam had the opportunity to collaborate with peers whose expertise varied from her own, which equipped her with a greater comprehension of best practice in all areas of business. "From [peer] sharing, I have learned more about how financial factors effect business decisions and how to use financial metrics to evaluate a business. I have also learned about collaboration skills when working in a group with people who have different backgrounds," she said.
The engaging nature of the program also empowered Cam to confidently share her expertise: "[I learned] how to communicate my ideas to a wider audience," she said.  
With an MBA degree in hand as of December, Cam is ready to stand out among others in her field: "I have built a global perspective. I gained knowledge of international business from numerous resources in courses and broadened my worldview from different industries. I believe that [these] diverse viewpoints will lead to the confidence that I need for my career at the global level."
UNK's business programs are accredited by AACSB International, the highest standard of achievement awarded to less than 5% of business schools worldwide. If you are ready to gain a competitive edge to advance your career, visit unk.edu/mba or contact us at 308.865.8346 or unkmba@unk.edu.