It is Never too Late to Return to UNK
Posted: January 28, 2020 8:00:00 AM CST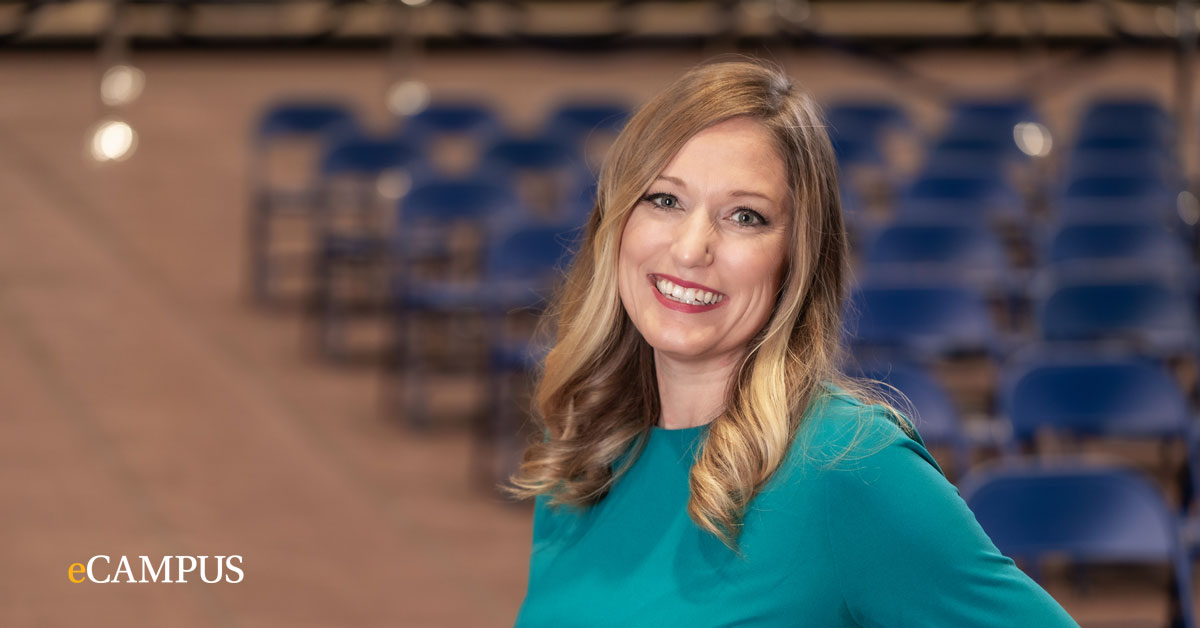 It is never too late. Recent UNK graduate Sadie Worthing can attest to the inner strength that this outwardly simple phrase can inspire.
As a technology and digital curriculum specialist at Lexington Public Schools, wife and mother of four, Sadie returned to UNK after a ten year hiatus from classes, determined to finish her bachelor's degree. Degree completion was Worthing's top priority, but she also aspired to fulfill a more personal goal. "I wanted to show my kids that you can do anything at any age if you set your mind to it. It is never too late to accomplish your goals in life," she said.
Worthing admits that it was hard to take the first step toward finishing her degree at UNK. However, her initial reservations were promptly met by staff who were welcoming and informative. "UNK made my decision to come back much easier. Everyone was very helpful in making sure I got my degree and completed my goal in as little time as possible," she said.
Through the academic advising process, Sadie discovered that the Bachelor's of General Studies would be the best fit for her personally and professionally. "My advisor was invested in my education and helping me find the path to reach my goals," Worthing said.
Sadie used one word to describe the online classes she completed at UNK: "Fun."
"My professors were easy to talk to and wonderful to learn from. [They] are passionate about their fields and that really translated into the class[es]," she said. Peer connection also played a positive role in her experience. "I felt connected [to my classmates] as an online student. I can honestly say I have made a few new friends," she said.
The support Sadie received from UNK's staff and faculty was paired with strong support from her employer, encouragement from her loving husband and cheers from her children along the way. While she admits that balancing her many roles and responsibilities was not always easy, there were times when her educational experience connected to her experience as a wife and mother: "I really enjoyed my music class [because it allowed me to] share new types of music with my family. It was really fun to hear my young kids comment on opera and classical music."
All of Sadie's hard work paid off in December when she became a UNK graduate.
Worthing's advice to former UNK students considering a return to the classroom? "You will not be disappointed. They truly invest in making sure you have a great experience at UNK."
If you are considering a return to UNK, it is never too late to begin a discussion about your options. Feel free to contact the Office of Undergraduate Recruitment & Admissions by phone at 308.865.8526 or 800.532.7639, or email admissions@unk.edu. Or, begin by browsing our list of online degrees and programs.