Finding the Right Balance
Posted: December 20, 2019 7:00:00 AM CST
Personal drive and dedication are necessary to complete an online degree program, but for most students,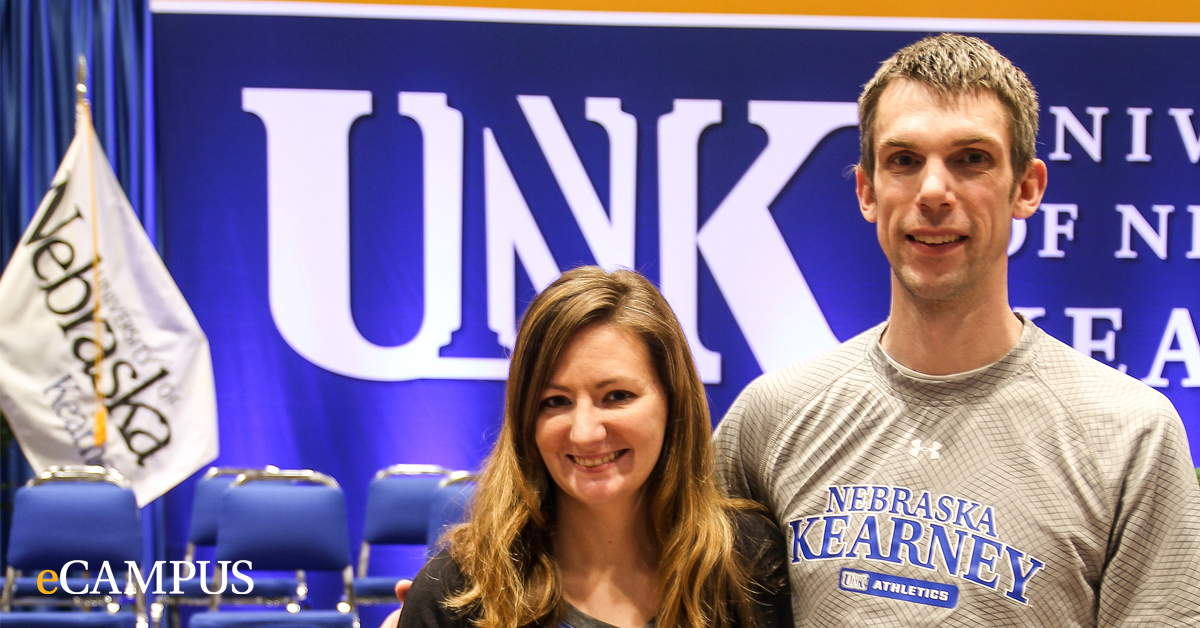 there's just a bit more that goes in to getting across the finish line - or in this case, the commencement stage. For Brett and Sara Kluever of Gibbon, working toward online master's degrees in Instructional Technology simultaneously allowed for a strong support system to be established from the start.
As a married couple balancing children, 5th/6th grade teaching positions, and life, that support system has made all the difference. "Many nights and weekends we took turns going to school to work or taking the kids out so the other would be able to work without interruptions," said Sara.
Both Sara (language arts and reading) and Brett (math and reading) were able to directly apply the knowledge and skills that were gained in the Instructional Technology program to their classrooms. Brett said the program has allowed him to fulfill his personal mission to "help others with technology in their classrooms." Coursework was directly applicable to Sara's teaching, especially because she is constantly increasing the amount of technology that is used in her classroom.
Interacting with faculty and other students has also been a highlight of the program for the couple. Sara said she was met with "patient and understanding" faculty, especially when life changes were happening. "The connections with the faculty have been the best part," said Brett.
While finding the right balance was challenging at times, Brett says his personal motivation to complete his degree was always clear: "I stayed motivated because I wanted to finish my degree and graduate with my wife in front of my family."
Brett and Sara have certainly proven to be strong role models for their children, who according to Sara have "never known us not taking a class." The power and significance of completing their educational goals in front of their family is not lost on the couple.  
The balancing act wasn't always easy, but Sara and Brett worked as a team to accomplish their personal and professional goals, and their individual and collective efforts will be celebrated on December 20 when they walk across the stage at commencement to receive their Master of Science in Education degrees.
Congratulations to Brett, Sara, and all December 2019 UNK graduates!
Want to learn more about how the Instructional Technology online program can help you enhance your classroom? Visit ecampus.unk.edu, or contact us at ecampus@unk.edu or 1.800.865.6388.