The GI Bill at UNK
Posted: November 15, 2019 2:30:00 PM CST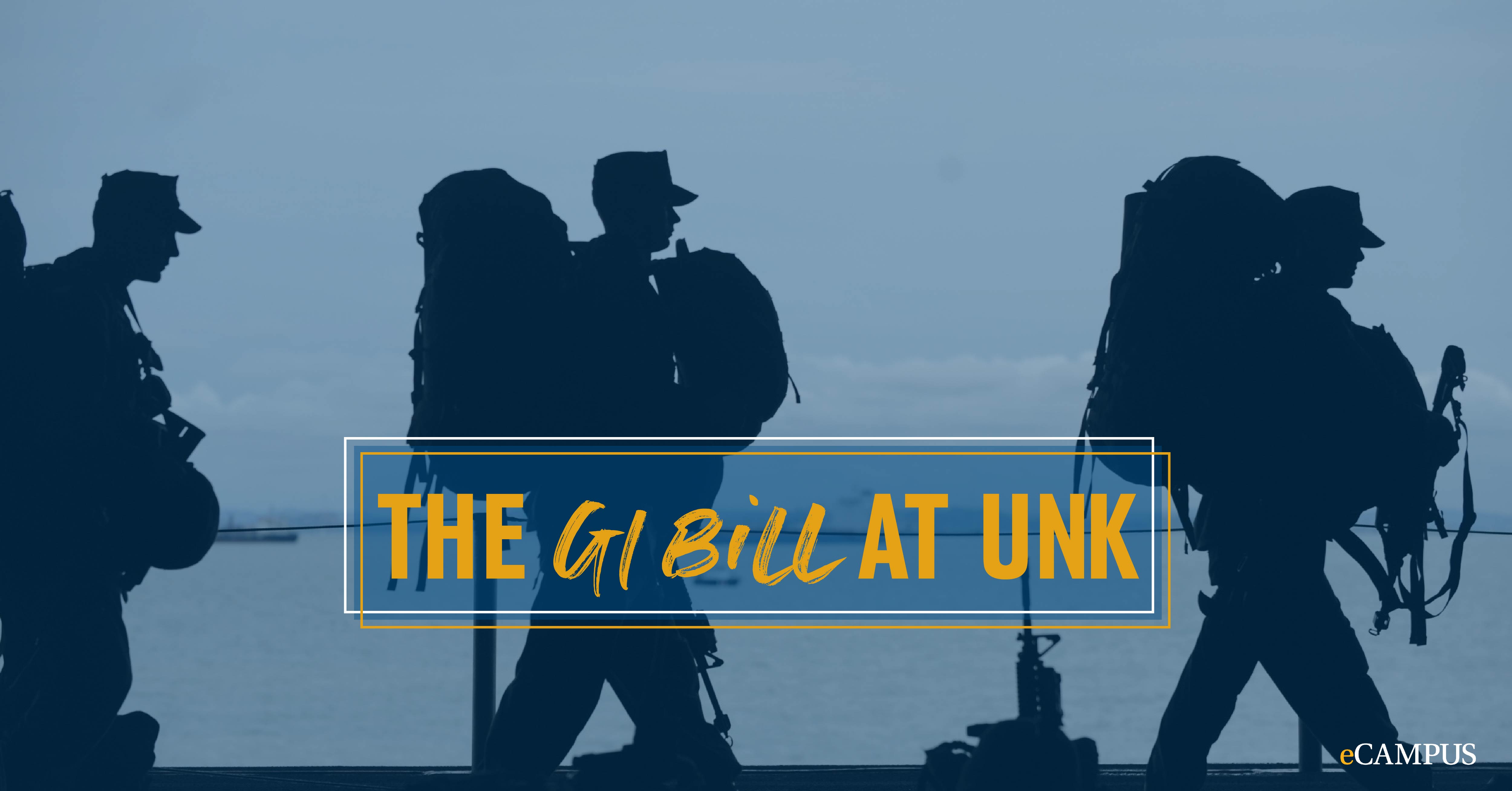 UNK works diligently to ensure that its military community has access to the resources and services that have been developed to help them succeed. UNK's Office of Military and Veterans Services plays a considerable role in this mission by acting as a liaison between students and the Veterans Administration so that eligible students or dependents can obtain the military educational benefit referred to as the "GI Bill". According to the U.S. Department of Veterans Affairs, this benefit is available to qualified veterans, service members or family members.
The GI Bill refers to several programs of eligibility and while each offers its own type of coverage, the following items may be included depending on the benefit that is received:
Tuition and fee payments for college and graduate school
Monthly housing allowance
Monthly payments for expenses
Books and course supplies
Tutorial assistance
Costs related to licensing or certification
Transfer of benefits to a family member
The process of applying for and obtaining these benefits can be complex. Fortunately, UNK's Office of Military and Veterans Services can offer guidance throughout the process. The first step is to submit an application for consideration through the U.S. Department of Veterans Affairs Education and Training website. The average processing time for a new application can take up to 4-6 weeks, so early submission is crucial. Once a student is deemed benefit eligible, a Certificate of Eligibility must be presented by the student to UNK's Office of Military and Veterans Services. Students must also apply for admission to UNK, although official acceptance to UNK is not required prior to submitting a request for military educational benefits.
Students who receive military educational benefits must comply with all applicable federal regulations and all UNK institutional policies and procedures. Satisfactory academic progress must also be maintained, and enrollment status changes must be reported to UNK's Office of Military and Veterans Services.
While it may seem like an overwhelming task to obtain and maintain military educational benefits, UNK works diligently to encourage and assist veterans, service members and their dependents as they pursue their educational goals.
U.S. News and World Report recently ranked UNK at 29th in its region for "Best Colleges for Veterans". Learn more about the military and veterans services at UNK that can help military-connected students take the first step toward beginning a degree at UNK.