5 Tips to Increase Reading Comprehension
Posted: December 3, 2019 11:00:00 AM CST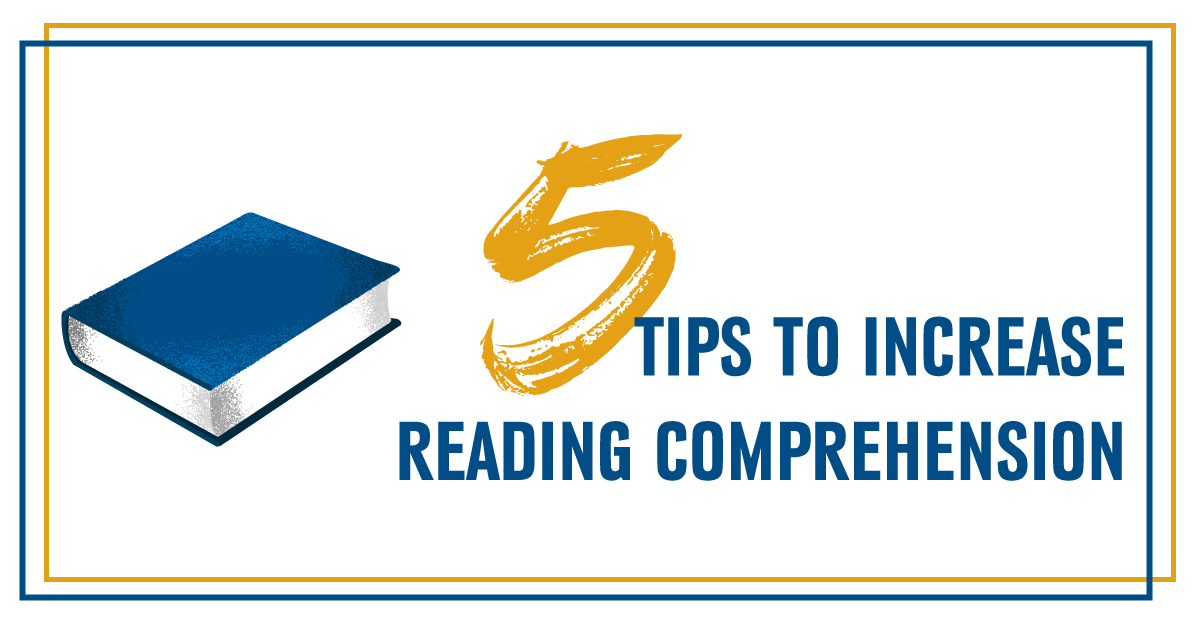 Finals week is right around the corner, which means now is the time to prepare to ace your final exams and turn in thoughtful, well-written research papers. Whatever your finals week holds, effective reading comprehension skills can be the key to fully understanding course materials and research literature, which results in successful testing and detailed writing assignments.
If you find that you struggle with reading comprehension or if you'd like to increase the skills that you already have, consider the following tips:
Block out time and focus – Dedicate a block of time to read the material that has been assigned to you, or create a schedule to review previously assigned material. Limit distractions by choosing a location that allows you to focus on absorbing the information. Consider the noise level in the location that you select. Music or ambient noise is great for some, while complete silence is necessary for others to concentrate.
Increase vocabulary – Review subject-specific vocabulary to aid in your understanding of course reading. Flashcards may be helpful for certain courses, but writing a short list of key words or new words as you read may also prove to be useful.
Mix it up – As you read, take notes, create a chapter outline, highlight important text, draw key concepts, read aloud. By mixing up your comprehension strategies, you are more likely to retain the information that is presented throughout the reading.
Stay healthy – Prioritize sleep and practice healthy habits like drinking plenty of water as the end of the semester approaches. Your brain will thank you. Besides, there's nothing worse than being sick as you prepare for finals week!
Ask for help – If a concept or topic still confuses you after applying the strategies listed above, reach out to your professor or a peer to ask for clarification. You'll be surprised at how easily confusion can be resolved with a short email or conversation. The UNK Learning Commons also offers a variety of academic support services for students, so reach out if you need assistance in preparing for your final exams or writing assignments.  
Once you've dedicated time to grasping the material for your courses, be confident in applying your newly gained knowledge during finals week!
Visit UNK eCampus for information on additional student resources.