Online Criminal Justice Degree More Attainable Than Ever
Posted: April 26, 2019 3:25:00 PM CDT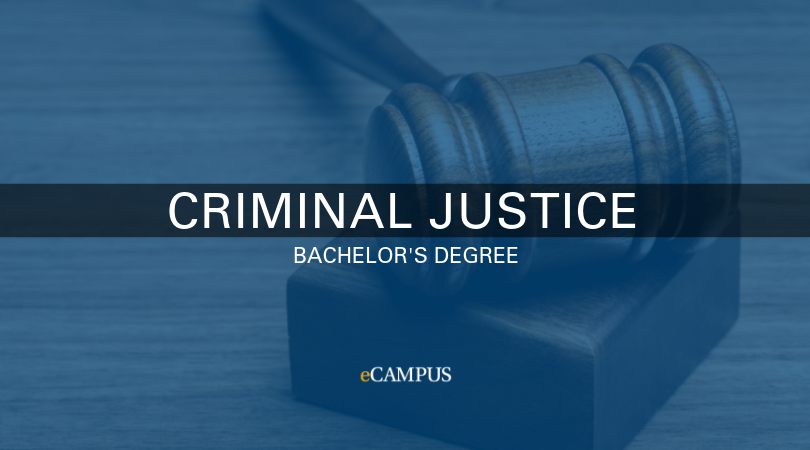 The criminal justice profession is increasingly in the spotlight, attracting those with a variety of career goals who have the same mission in mind—to serve and protect the people in the community where they live. Education is critical to enter the field, and the University of Nebraska at Kearney is making a degree in this area more feasible to achieve.
More Opportunities
UNK's online B.S. in Criminal Justice prepares students for careers at the local, state or federal level through online courses and a hands-on internship experience in the field. Graduates have taken positions in probation, parole or other corrections-based careers while others work with juveniles, child protective services, the court systems or attend graduate or law school. 
Julie Campbell, criminal justice department chair, is helping students realize their goals by ensuring they have ample opportunities for professional and personal success through the program.
"I am continually amazed by our online students," said Campbell. "Most of them are working full time, and many have families. Yet they are committed learners who clearly place their coursework near the top of their priorities. They ask for more classes, enriched content and opportunities to engage—and we are excited to provide them. They hold themselves and their classmates to high standards." 
More Program Options
The criminal justice program offers a Comprehensive option or a Criminal Justice Major option, both of which can be completed entirely online. An online Minor in Criminal Justice (24 credit hours) is also available to complement the bachelor's degrees of students from biology, chemistry, psychology, sociology, social work, and political science.
More Support
The University of Nebraska is proud to partner with the state of Nebraska in supporting Nebraska law enforcement officers who are completing their baccalaureate degrees. Under the Nebraska Law Enforcement Education Act, sworn officers may be eligible for a waiver of 30% of their resident tuition charges to complete the online B.S. in Criminal Justice from UNK. This waiver is available to officers for up to five years. 
Campbell supports students who are considering and completing the program by making sure the program option they select aligns with their goals. She offers advice to those who are thinking about a criminal justice degree, saying, "It's worth it. It will lead to new opportunities and challenges, and it will give you the knowledge and skills you need to impact the world around you. If you are ready, we are here to help."
More Information
Request information to learn more about the online B.S. in Criminal Justice.