Build your own degree
Create a degree as unique as you are through the online Bachelor of General Studies (BGS). This flexible program allows you to customize your own bachelor's degree with guidance from an academic advisor. The program is highly compatible with your transfer credits to help you reach your bachelor's degree sooner. The program opens doors to diverse career paths depending on the areas of study you select.
Benefits of a Bachelor's Degree
Completing a bachelor's degree qualifies you for additional job positions and careers. The median salary for those with bachelor's degrees is 39% higher than for those with a high school diploma (no college experience) and 34% higher for those with some college but no degree, according to the Bureau of Labor Statistics.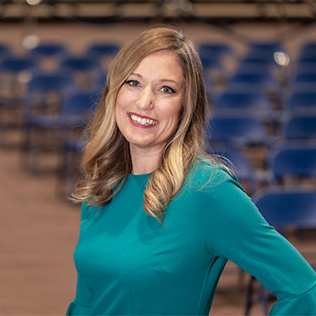 "I was a former UNK student that had never finished my degree and was looking for an option to finish that goal I had set so many years ago. I am so thankful that UNK offers the online program and was able to guide me back into college life with such ease. My advisor was invested in my education and helping me find the path to reach my goals. The best part was the support I have received at UNK. "
Sadie Worthing
Lexington Public Schools
BGS Graduate
Curriculum
Choose General Studies Option 1 or Option 2. Consult with your advisor to find the best path toward your degree based on courses you have already completed and your areas of interest.
Option 1: Choose three out of the following four possible distribution areas* (15 credit hours in each area):
Fine Arts: Art History, Music
Humanities: English, Journalism, Speech
Social Science: Psychology, History, Sociology
Professional Studies: Management, Marketing, Accounting, Family Studies, Interior and Product Design, Physical Education, Social Work
Option 2: Choose to specialize in one distribution area* from the above list (30 credit hours), with one complementing distribution area (15 credit hours).
*Areas of study may vary. Please check with the BGS Advisor.