Student Activities & Organizations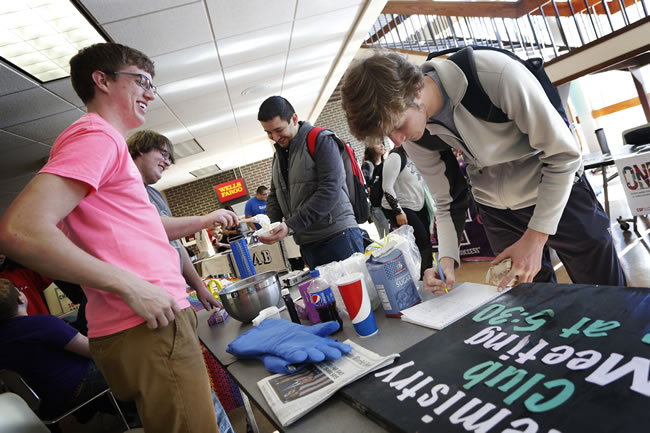 UNK encourages students to incorporate the concepts of character, civility, citizenship, and diversity in their student communities by developing and implementing a vision for their organization, the campus, and the community. Student organizations have a positive impact on the support and development of UNK's mission. Collectively, the decisions, actions, and programs that student organizations sponsor contribute to the learning climate of the University of Nebraska at Kearney.
Our database consists of almost 200 Student Organizations. The organizations can be searched by their category, which are listed on the bottom, and they can also be browsed alphabetically.
What's OrgSync? It's an intranet portal accessible by UNK students in which organizations share event information, students can exchange messages, and members of organizations can document and report their involvement activities. It's the best way to stay connected to club and organization activities and members.

For more information contact us at: (308) 865-8523 or wolfhn@unk.edu.