Linens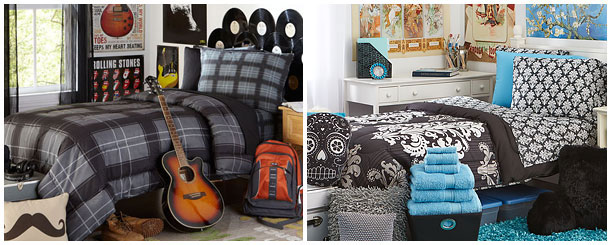 ---
University of Nebraska at Kearney has been recommending the Residence Hall Linens Program for 2 years. The University of Nebraska at Kearney campus has some extra-long mattresses which require custom-sized sheets, comforters and blankets. These extra-long beds (longer than 76 inches) make comfort a priority.
Every year, we work toward our goal of making sure parents and students have the XL sheets they need for move-in. Custom-sized sheets can be hard to find, so we provide a wide array of the right sized bedding that is guaranteed to fit and last until graduation. In addition, we make a variety of other residence hall necessities available, including extra-long comforters, extra-long mattress pads, extra-long thermal blankets, pillows and storage solutions.
Guarantee your first choice today!
Your first choice and the widest selection of college bedding are guaranteed to parents and students who respond early. All our items are ensured by a 100% satisfaction guarantee. For any reason, if you are unhappy with your linens, you may return your bedding for a full refund.
---
Testimonials
"My time is limited and ordering from your company was hassle-free and probably saved countless hours of shopping and driving. Very user friendly. Thanks."- B. Breaux
"You made this process very easy and we appreciate how fairly priced your merchandise is compared to store vendors."- B. Donadio
"This was actually one of, if not THE, easiest thing for me to accomplish for my son, Thank you for making this process easier....great job."- W. Klein