International Student Services
UNK's International Student Services is a resource for international students.  Our purpose is not only ensuring that students meet their educational goals, but also to help student understand the culture and adapt to social norms as they make the transition to the U.S. Our services include:
Providing orientation activities for new students
Interpreting and advising on immigration regulations
Issuing official documents and letters
Maintaining records
Advising on life and customs in the U.S.
UNK's International Center located in Welch Hall and the Ockinga Seminar Center is a great resource for students at UNK.  There is a conference room, lecture hall, and a student lounge. 
We are open Monday through Friday, 8:00 a.m. to 5:00 p.m.
Walk-in appointments are available Monday through Friday, 8:00 a.m. to 4:00 p.m.
---
International Center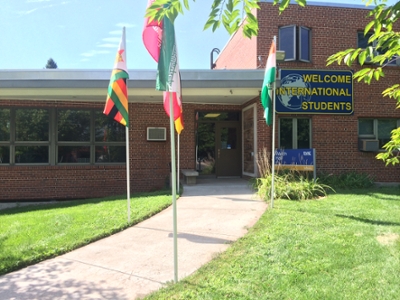 Welch Hall
2504 19th Avenue
Kearney, NE 68849-5221