Read about some of our international alums and where their lives have taken them since graduating from UNK.
Mahabir Pun - Nepal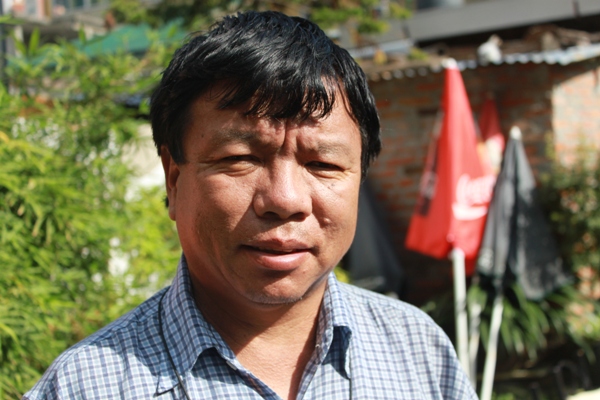 Click here to read a wonderful article about UNK Alum, Mahabir Pun (Nepal), written by Mike Cassidy, San Jose Mercury News.
Click here to read the article the Kearney Hub published about Mahabir Pun while he was in Kearney participating in the 2013 James E. Smith Midwest Conference on World Affairs.
Kim (Vu) Friesen - Vietnam
How did you find out about UNK (KSC)? Back in 1966 my father was with a group of educators from the Ministry of Education in Vietnam visiting many colleges and universities across the USA and Kearney State College (KSC) was one of those colleges that they visited. While at Kearney, he met and became friends with Ward Schrack who was then Director of Student Union and Student Activities. Upon coming home my dad told me about Kearney and arranged for me to begin my studies half way around the globe from home in October, 1967. I appreciated a scholarship for tuition at Kearney where I obtained my undergraduate and graduate degrees.

What was your major? I majored in English and minored in Library Science. My graduate degree was in School Counseling.

Talk about your experience at UNK. At first I was terribly homesick, having grown up in a large family with my parents, grandma. and eight other siblings and extended family members near by. I knew I won't be able to see them for several years. In fact it was not until eight years after leaving home that I saw my family again when they became refugee to the USA after the fall of Vietnam. I cried many tears the first few months in spite of the kind and valiant efforts of Norma and Ward Schrack and their children to include me in many of their family's activities. They have become as family to me through the years at Kearney. I slowly adjusted to life on campus, making friends, working at the Student Union, and participating in some activities, one of which is the establishing of the International Student Association and eventually became it's first president. Our first International Spring Festival was a smashing success and very well received. The student body as well as people in town enjoyed an array of events showcasing food, costumes, artifacts, music and dance from many cultures.

I enjoyed most of my classes and especially appreciated getting to know some of my professors on a more personal basis. Dorm life was full of fond memories with many friends. It certainly dates me to say that we had curfew hours: 11:00 PM on week nights and 1:00 AM on week ends, and definitely no such things as co-ed dorms or floors. After one year my older sister also joined me and we later moved to an apartment near campus. She also received her BA degree in Education from KSC . My uncle, the late Dr. Phu Ton That, joined the faculty at KSC and taught Political Science. KSC became my home away from home and I am grateful to many who have influenced and shaped me to become who I am today.

A lot of my spare time was spent with students of similar faith through activities sponsored by Inter-Varsity Christian Fellowship. We had regular weekly Bible Studies and occasional retreats. These retreats were held out of town/state where my college friends and I enjoyed traveling together. We participated in several summer training camps at Bear Trap Ranch in Colorado Springs. This was also the place where I met my husband. These training strengthened my faith and prepared me for overseas missionary work later with my husband in Taiwan.

Where are you now? After 8 years in Taiwan we returned to Minnesota. Aside from four years in the mental health field most of my professional work has been in education. I started out as a librarian at a middle school, then taught English as a second language to adults and was adjunct instructor at the college level with courses such as Psychology, Urban Sociology, Affirming Diversity in the Classroom. For the past 21 years, I have been a school counselor with Minneapolis Public Schools, currently at South High School. I am planning to retire in a year or two.
Kohei Kawai - Japan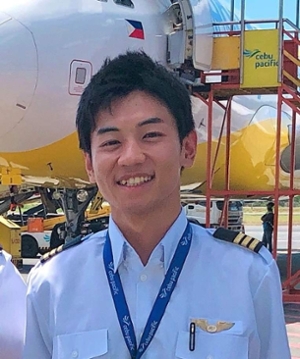 How did you find out about UNK? I found UNK via a Japanese agent who helped Japanese high school students find the most suitable college in the United States, and prepare to enter the colleges. When I was a high school student, the agent sent me an advertisement about studying in the United States, and UNK was one of the schools that the agent suggested to me. I heard UNK had a very good program of study and had strong support from the community. Also, most importantly I heard Kearney is a safe place to study for four years, so I decided to come and study at UNK.
Major Aviation System Management
Talk about your experience at UNK. I remember I did a lot of things at UNK that I could have never done if I had gone to colleges in my home country. Among them, one of the most memorable experiences was that I was an RA (resident advisor) for three years in several residence halls on campus. Especially, my first year as an RA in Men's Hall was truly outstanding. Back then, Men's Hall had a lot of international students. Thus, staying in that residence hall was full of excitement due to interacting with people from different backgrounds, cultures and countries. Spending time sharing my college life with those friends broadened the value of my experience. That environment was where I could develop into the person I am now.
Also, since I was an Aviation major, I had many unforgettable experiences from aviation classes as well. What I liked the most about Aviation is how people in the program interacted, developed, learned from each other. Through the classes, not only did we acquire the fundamental skills to fly, but we also shared information, experiences, knowledge and skills, and we encouraged each other so we all could achieve our goal to become successful in management or as a pilot in the aviation industry. I am sure that thanks to so much support from my friends with whom I studied aviation together at UNK, I still can keep on pursuing my dream to become a pilot. I am really glad to have chosen UNK to study aviation and to get to know wonderful faculty and friends.
Where are you now? After graduating from UNK, I worked as a pilot for a sightseeing air tour in Guam by utilizing an Optional Practical Training (OPT), which allowed me to work with a student visa for one year. Now I have finished the OPT and I am working as a pilot and a marketing manager for a charter company in Manila, Philippines.
Daisuke Sekine - Japan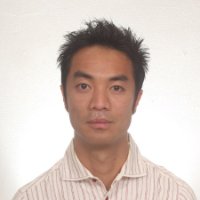 How did you find out about UNK? I was looking for a school having a quality Athletic Training Education Program in the United States via multiple private agencies that help high school students in Japan to find a school and match them up. The University of Nebraska at Kearney was on the list of one of those agencies and I picked UNK after comparing all those schools listed.
Major: Athletic Training
Talk about your experience at UNK. I had a great time at UNK in and out of the school. Because UNK has a large number of international students from all over the world, I have had such a diverse cultural experience through all my friends and colleagues. Academically, the Athletic Training Education program has a lot of requirements including clinical rotation on campus with UNK Athletics and two off campus semester long internships. I feel like I have built the base of my professional skill, knowledge and mentality through the program. I am sure that I would not be where I am now without all of these experiences that I had through the UNK Athletic Training Education program.
Where are you now? I am currently employed at Wells College in Aurora, New York as a Head Athletic Trainer. I am providing all intercollegiate athletes with healthcare.
Achala Sharma - Nepal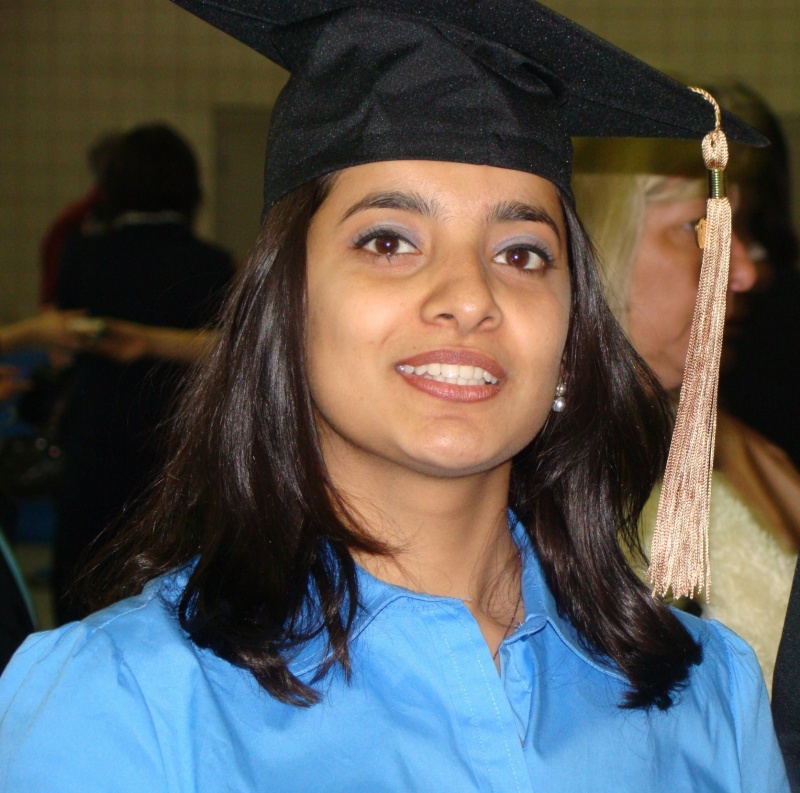 How did you find out about UNK? It wasn't very tough for me to find out about UNK. Two of my cousins are UNK graduates and of course, by the time I decided that I wanted to be a part of UNK I already had enough information about it. On top of all the information about UNK, what won my heart was the way I was responded to by each individual I tried to get in touch with for my admission. All the responses from the Admission staff were very friendly and enthusiastic. I could feel in their words that they were as excited to welcome me as I was to be part of UNK. A little help from my cousins and a lot of interaction through emails with the Admission staff and here I was to live the life-long memorable experience at UNK, starting January 7, 2005!
Major: Business Administration and Management
Second Major: Economics
Emphasis: Management Information Systems
Talk about your experience at UNK: I would prefer UNK over any other top university in the nation for undergraduate studies. I am saying this, keeping in mind all those wonderful experiences I lived during the four and one-half years of my undergraduate studies at UNK. There are several reasons why I cherish being a part of the University. One of the best reasons is that UNK is a small community where you can live and feel like home, and the best part of studying in such a community is that it allows you to grow from within and in a better way both personally and academically.
Besides earning my undergraduate degree, I have earned a lot of experience from the university that is still helping me in my career. I started my career at UNK as just another international student. By the time I graduated from the University, I had added several experiences to my resume and treasured several memories from UNK. I have lived a life of a president of an honor society, vice-president of International Student Association, Resident Advisor of Residential and Greek Life, student manager, event-coordinator of Nepalese Student Association, staff member of International Student Services, member of a Multicultural organization, and volunteer member of several other organizations on campus. What I want to prove here is that I was not an extra-ordinary student; all my achievements were possible because I was a part of UNK, which allowed me to broaden my horizon by providing me an equal and ample opportunity to grow.
I am sure UNK will continue to give such an extra-ordinary experience to every ordinary student like me.
Where are you now? I am currently working at MEGA BANK NEPAL LTD, in Kathmandu, Nepal
A Sanam Bhaila - Nepal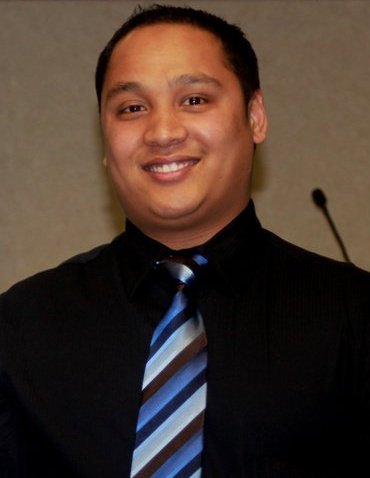 How did I land at UNK? Well, I wanted to transfer my credits from the college where I studied journalism in Nepal to one of the universities here in the U.S. I was looking for the college that would accept most of my credits. The University of Nebraska at Kearney ended of being the best option for me that accepted most of my credits from the university course that I was doing in Nepal. It was one of the primary reasons why I choose Kearney. Besides, I always like small towns better than big cities and crowds. Kearney again was the perfect match.
Major: Journalism – News Writing
Minor: Social Work

My UNK Experience:
Since I have been traveling for my studies ever since I was twelve, I have many memories of different places that I have been. My experiences in Kearney definitely hold a bigger portion of all those memories that I have and all the places that I have been to. The best thing about UNK and the Kearney community is that you are never left alone. It was't easy my first days at Kearney. People in this part of the world really have a big heart that is always ready to help anybody in need of help, and teach. It was not just the education that I got here in Kearney. Besides that I also learned the art of living that made me understand the art of hard work that helps you live rather than just existing. People here at UNK are just like the weather in Nebraska, filled with the warmth of summer and made up of stiff zeal of winter that you can really see on their faces. Putting all these together makes nothing but sweet memories of all those days you lived, people you met and things you do. These are some of the other things that you carry along with your education after you graduate from here, yet this place never runs out of these goodies for someone new who walks in.

Recently: Currently I am pursuing my masters at the University of Florida (UF) in Journalism and Mass Communication. I am hoping to graduate in 2013 Spring and jump into the job market, which I know is a challenge. I am starting to work on my thesis. Before coming to UF, a year of work experience at Nebraska TV and an undergraduate degree from UNK was very helpful. All of the campus activities and student organizations I was involved with at UNK paid off in making my life easier at UF.

Most Difficult Time:
My first week at UNK was very difficult, all because I was new to this place. Almost every international student hears about me and my two other friends' struggle in the first week that we arrived here at UNK, in Fall 2006 – "The Trio Story". But now I take it as a part of learning. It was only bad until we handed ourselves over to International Student Association at UNK. Since then things only got better for all three of us.
Ryan ONeal Bastian - Bahamas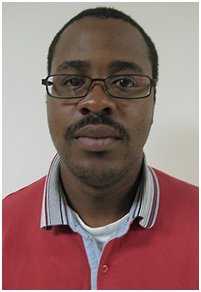 I found out about UNK via Jerry Fox, who was Director of UNK International Education at that time. I had never heard of Nebraska, much less UNK before meeting Mr. Fox at a College Fair in Nassau, Bahamas. I decided to do some research on the university and found it to be very affordable and to have the highest world accreditation that any business school can attain (AACSB). So I decided to apply to UNK.
My experience at UNK was awesome! Right away I jumped into the student life that UNK has to offer. I ran for and won the office of vice president of my hall council (CTW) and more quickly met my new friends (both Americans and International) who I would have a cultural exchange with. After hall council, I decided to move on to bigger and better things, so I got involved in Student Government, where I served on the Constitutional and Review committee and the Rule and Ethics committee (which I later chaired). I oversaw the appointment of two international student representatives for student government and campaigned for a fellow international student to join me on the senate floor. As part of Student Government, I attended the Nebraska Civic Engagement Commission, hosted by Nebraska Secretary of State, John Gale, with the purpose to promote persons under the age of 30 to register and vote in the 2008 Presidential election. Also as a student, I traveled a lot. I went on a field study to Venezuela in the Summer of 2008, as a project for a political science class. I also had the opportunity to go to St. Louis and Boston with the UNK model UN team.
While at UNK, I majored in Economics, with a minor in Political Science.