Vice Chancellor for Business and Finance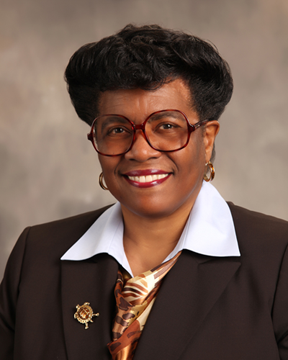 Barbara L. Johnson
Vice Chancellor of Business and Finance
University of Nebraska Kearney
--
(308) 865-8205
johnsonbl@unk.edu
Barbara Johnson began her university career at Florida State University in 1984, where she served as associate director and then director of University Business and Financial Services.
In 1990 she became director of the Accounts Payable Division at The Ohio State University, and from 1994 to 1997 she was assistant controller at Ohio State. In 1997 she accepted appointment as vice president for Finance and Administration at Mars Hill College, in Mars Hill, N.C., where her institution-wide responsibilities included budget development, facilities management, auxiliary services, technology and information services, human resources, purchasing, food services, and controller functions. In 2000, Johnson was appointed vice president and treasurer of Carleton College, in Northfield, Minn., where she was responsible for an $85 million operating budget and a comprehensive administrative services portfolio.
In addition, she collaborated with the Board of Trustees in managing a college endowment of $500 million. Johnson also has extensive experience consulting with universities nationwide on a variety of organizational challenges, including disaster preparedness/recovery, financial management, governing board relationships, and operational direction. She has been active in national professional organizations and a variety of community service groups. Before embarking upon her career in higher education, Johnson held several management positions with the Allstate and Prudential Insurance companies and also with the Florida State Department of Insurance.
Johnson has a bachelor's degree in business education from Hampton University (Virginia) and a master's degree in business administration (accounting specialty) from Atlanta University (Georgia).