President: Nizar Khayat

Vice President: Ryan Matzen

Treasurer: Makayla Carter

Secretary: Thais Murua

Historian: Andrew M. Riesenberg
Chemistry Club sends out emails using the' UNK Blackboard system.To receive these reminders about events and meetings, sign up for the UNK Chemistry Club organization:
Login to Blackboard
Click on the Community Tab
Type Chemistry in Organization Search
Click on Enroll
Chemistry Club now has a Facebook group -- click here' to view and join.
UNK ChemClub meets every other Tuesday at 5:30 pm in BHS chemistry conference room.
---
Recent Events - UNK chem club in community
Lava lamp (Mar, 2015): Chem Club students practicing the 'lava lamp' experiment for fun and internal fund raising
Science Fair, Central City, NE (March 2015): Chem Club judging high school projects
Elmwood Highschool Projects (Jan, 2015): Chem club students judging projects, and providing students feedback on their works. 

Organization Fair (Jan, 2015)UNK Chem Club students judging high school student projects. There were more than 25 projects.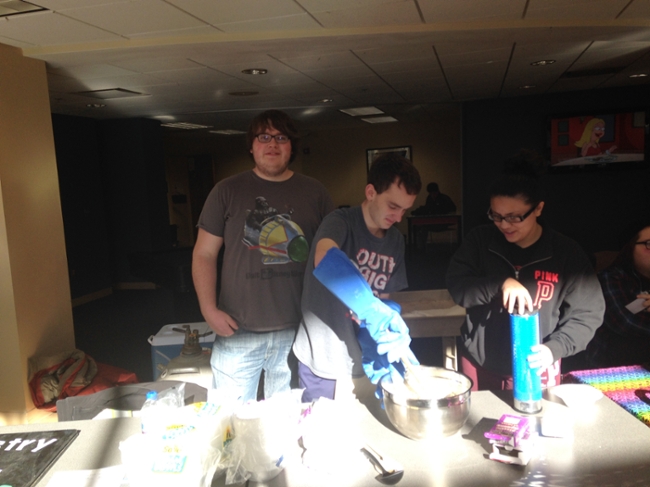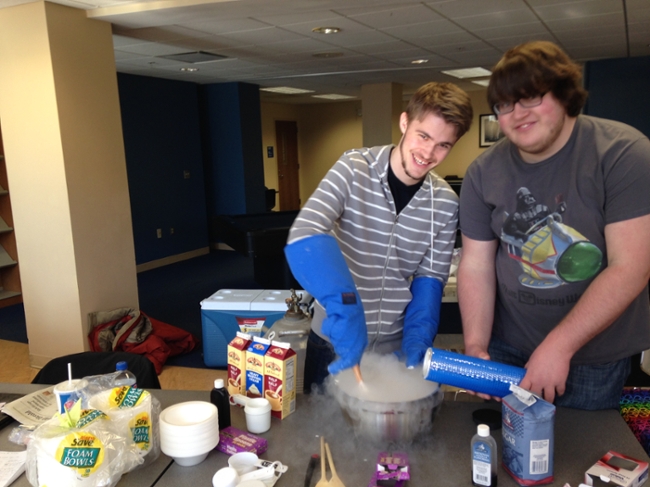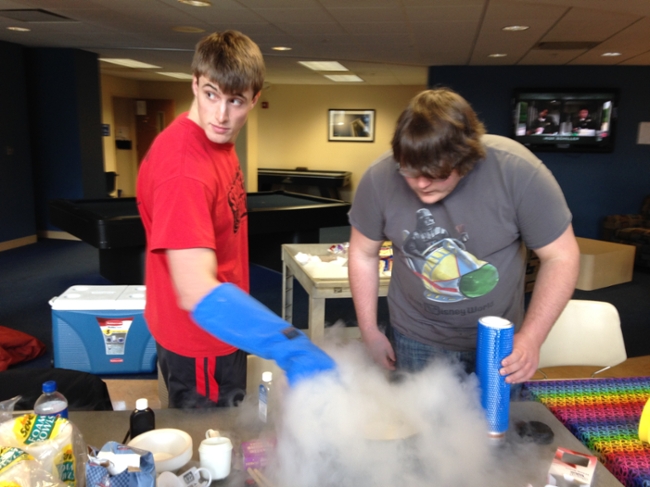 Early Science Awareness (2014) Event organized by the chemistry department to introduce chemistry to elementary school children.Chem club students used Liquid Nitrogen to make some tasty icecream. An estimated 80 bowls of icecream were made and distributed to the attendees!
Click here to see more photos!